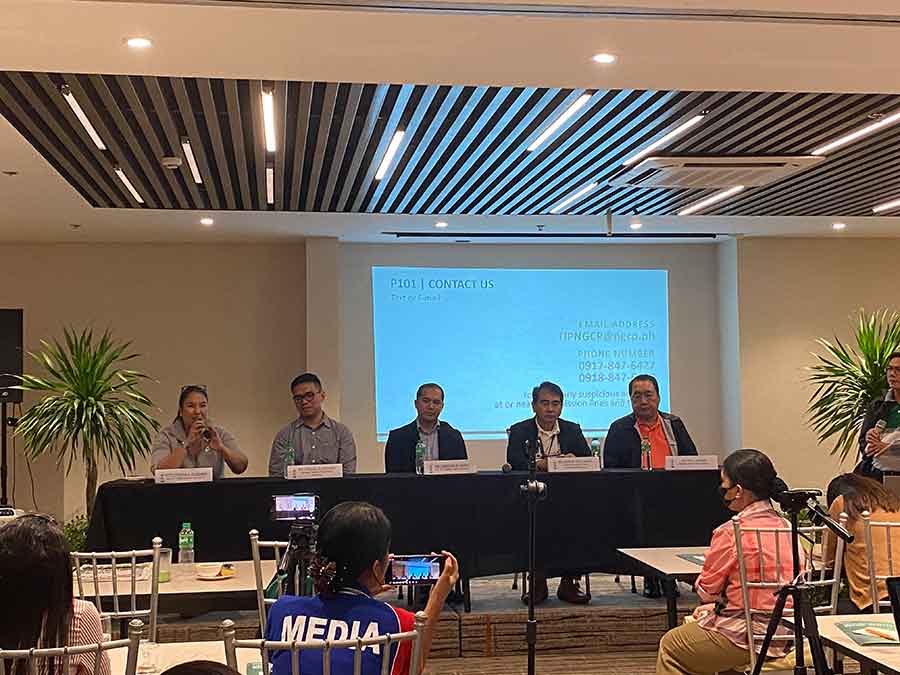 By Mariela Angella Oladive
In light of the Barangay and Sangguniang Kabataan Elections (BSKE) on October 30, the National Grid Corporation of the Philippines (NGCP) is undertaking measures to assure the public of its preparedness to provide stable power supply.
Atty. Cynthia Alabanza, assistant vice president for public relations at NGCP, emphasized during the NGCP POWER 101 press conference held on October 16 at Citadines Amigo Iloilo City that while they cannot guarantee a problem-free election, they are committed to ensuring the power delivery system remains operational.
"We will endeavor to make sure that the delivery system is up and running, and if ever there will be a problem with the delivery system, we will do our best to restore it promptly," Alabanza said.
Atty. Alabanza further clarified that their ability to ensure electricity supply is limited because they do not control the supply itself.
She pointed out the many factors beyond NGCP's control, such as lightning strikes, which could disrupt the power supply. To mitigate such issues, NGCP places a strong focus on timing and procedures for power restoration.
In the event of any power-related disruptions during the election, she emphasized that the response would vary depending on the magnitude of the problem as she explained, "In case of trouble, it depends on the extent of the disturbance."
While NGCP is dedicated to ensuring a seamless power supply during the elections, the impact will be contingent on the nature and severity of any unforeseen disturbances.
Meanwhile, Engr. Lazaro de La Cruz Jr., operations and maintenance senior manager for District 4 Panay elaborated on NGCP's preparations for the BSKE. He detailed the proactive measures NGCP has taken to minimize potential disturbances during the BSKE.
These measures encompass comprehensive maintenance efforts, thorough distribution system checks, and NGCP personnel training.
"Starting October 28, we will have a quick response team, and we'll be doing all the rechecking and checking all the major transmission lines for possible defects that need to be corrected," he said.
Engr. De la Cruz also mentioned that NGCP will work together with the Department of Environment and Natural Resources (DENR), Commission on Elections (Comelec), and Philippine National Police (PNP) for the security of their substations and transmission lines.
To stay informed about NGCP's activities, the public can visit its official website and follow its social media accounts for real-time updates.