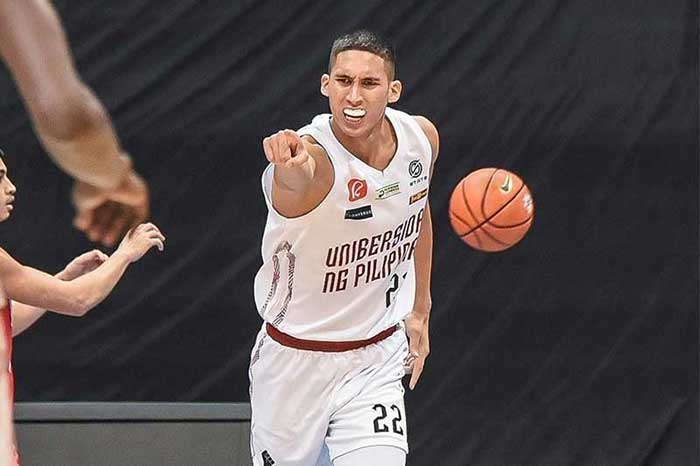 By Leobert Julian A. de la Peña
The Northport Batang Pier officially secured Zavier Lucero to a two-year guaranteed contract deal confirmed last October 4, 2023.
Marvin Espiritu, Lucero's agent under the Manotoc Basketball Management, and Northport team manager Pido Jarencio announced the development after signing the athletic forward.
The former superstar of the University of the Philippines (UP) Fighting Maroons just had his contract signed in the US as he is still recovering from a torn anterior cruciate ligament (ACL) injury he suffered during the last UAAP men's basketball playoffs.
Lucero was the 2023 PBA Rookie Draft fifth overall pick and was expected to be picked earlier if not for his ACL injury.
The six-foot-six swingman was a vital piece to their historic UAAP championship campaign and became the team's energy guy with the length and defensive prowess he possessed under the system of head coach Goldwyn Monteverde.
Last season, Lucero put up stellar numbers for the Fighting Maroons and averaged 11.36 points in all the games he played.
Now playing under a new system for head coach Bonnie Tan at Northport, Lucero is expected to bring the hustle and energy he delivered when he was still wearing the maroon jersey.
However, Lucero will still not suit up for the Batang Pier in the upcoming PBA 48th season and will wait for his medical clearance to participate in full-contact basketball activities.
Lucero will be forming a young frontcourt core together with JM Calma, Arvin Tolentino, Troy Rike, and William Navarro at Northport.