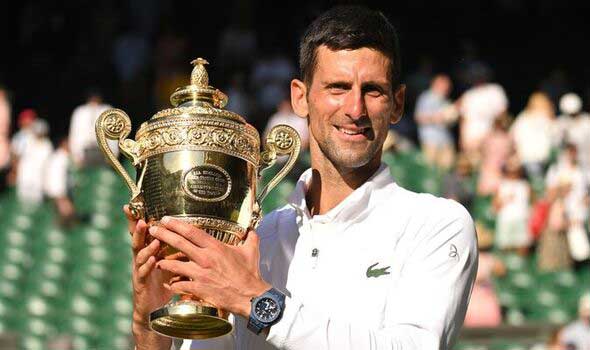 By Leobert Julian A. de la Peña
It's ridiculous how Novak Djokovic is still dominating the sport of lawn tennis in 17 straight years.
Facing a wild crowd in the Centre Court of London, England, the Serbian tennis superstar put on a masterful clinic and dispatched Nick Kyrgios in just four sets- 4.6, 6.3, 6.4, 7.6- to win his seventh overall Wimbledon championship title.
It was a classic Djokovic performance after being down early in the match when he dropped the very first set against the unorthodox Kyrgios who dazzled the crowd with his array of trick shot winners.
The Australian grand finalist has been playing his best tennis on the grass-court since the Round of 32 and was fortunate to earn an outright ticket to the championship after Rafael Nadal decided to pull out due to an abdominal strain injury.
Kyrgios didn't disappoint the crowd after giving Djokovic the business but the Serbian legend was quick to turn things around and banked on his court mastery.
Noticing that Kyrgios had a low percentage of winners every time he shot the backhand stroke, Djokovic's main game plan was to put all the balls on that side that helped him get back into the game.
After scoring three straight service hold possessions, Djokovic then flipped the switch and turned beast mode, catching Kyrgios off guard several times during their exchanges.
Djokovic ramped up his offensive intensity as the sets progressed and gave the Australian challenger no mercy during their long rallies.
A series of down-the-line forehand bombs then sealed the deal for Djokovic's 21st Grand Slam title and is only one major away from tying Nadal with the most won championship ATP trophies.
"Every single time it gets more meaningful and more special, so I'm very blessed and very thankful to be standing here with the trophy," said Djokovic.