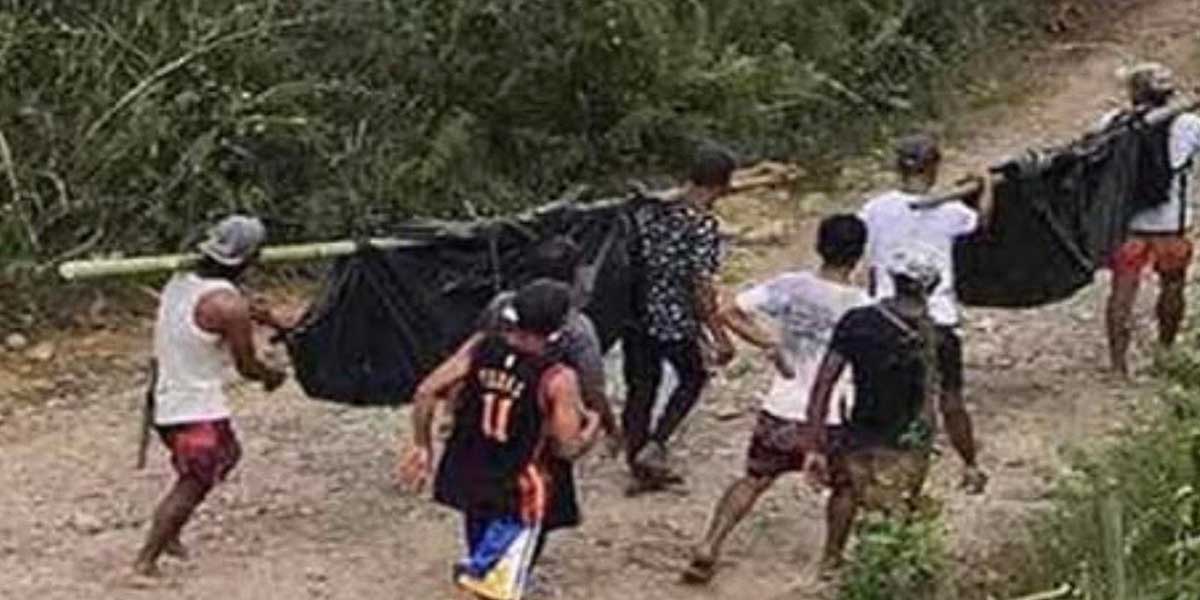 By Glazyl Y. Masculino
BACOLOD City – The Roselyn Jean Pelle Command-New People's Army (NPA) Northern Negros Guerrilla Front has claimed the attack that killed a policeman and wounded two others in Barangay Minapasok, Calatrava, Negros Occidental last Wednesday.
The confirmation was released to the media yesterday by Ka Cecil Estrella, spokesperson of the said rebel group.
The Police Regional Office (PRO)-6 strongly condemned the said attack and was saddened about the death of a police officer.
"Our troops went to the hinterlands of Calatrava to serve the warrants of arrest of wanted NPAs lurking at Sitio Icogan, but said legitimate police operation turned into an armed encounter instead," said Police Brigadier General Sidney Villaflor, PRO-6 director.
Based on a report from PRO-6, Police Corporal Jaime Nuñez was killed, while Police Captain Jesus Alba, deputy chief of Calatrava Municipal Police Station, and Police Corporal Dennis Nasis were wounded.
Joint operatives of the Army's 79th Infantry Battalion (IB), 6th Special Action Battalion, 1st Negros Occidental Provincial Mobile Force Company, and Calatrava Municipal Police Station were supposed to serve an arrest warrant against Darry Dayawan, Charity Amacan, and several others, who were identified as alleged NPA rebels when a firefight occurred.
The arrest warrant for murder against Dayawan and others was issued by Presiding Judge Arville Guyod Delgado of the Regional Trial Court (RTC) Branch 57 in San Carlos City, Negros Occidental on February 18, 2022, based on a police report.
The arrest warrant for illegal possession of explosives against Amacan and others was issued by Presiding Judge Arville Guyod Delgado of RTC Branch 57 in San Carlos City on November 22, 2020, according to PRO-6.
In a statement, Villaflor urged everyone to help them in the battle against terrorism – for our family and for our country.
"We are one with the family in condemning the terroristic act committed by the NPA rebels, who wanted to spread fear and chaos to the peaceful community of Barangay Minapasok," he added.
Pursuit operation is ongoing against the perpetrators.
Meanwhile, the 79th IB also condemned the killing of two civilians in the said village last Wednesday.
The Army tagged the NPA behind the incident, calling it a "barbaric act." But, the NPA has yet to issue a statement regarding the incident.
In a statement, Lieutenant Colonel Arnel Calaoagan, 79th IB commander, said "the killing of unarmed civilians is a clear violation of the International Humanitarian Law."
The Army assured the people of Northern Negros that they will relentlessly hunt the NPAs to serve justice to the victims of the senseless killing.
The Negros Occidental Police Provincial Office (Nocppo) has yet to release an official report regarding the killing of the two civilians.
Policemen also have yet to release a statement if this incident could be related to the encounter in the said village.