Park Inn by Radisson Iloilo, a prominent player in the hospitality industry, announced a significant step forward in its commitment to sustainability.
With a dedication to preserving the environment, the hotel is taking substantial measures to reduce its ecological footprint and enhance its sustainable practices.
Hotels have long been contributors to plastic pollution due to the widespread use of single-use bottled water. Recognizing this environmental challenge in the tourism industry, Park Inn by Radisson Iloilo is taking a bold step forward by reducing its plastic footprint significantly by removing single-use bottled water from guest rooms.
Eliminating Single-Use Bottled Water: Embracing Reusable Carafes with UV Filtration Water Stations
Park Inn by Radisson Iloilo places itself at the forefront of the eco-conscious movement by eliminating single-use bottled water from its guest rooms and fully implementing reusable carafes as an amenity from July onwards. Water stations are deployed in strategic areas of the hotel and are equipped with built-in UV filtration systems, guaranteeing all guests access to clean and safe drinking water. This initiative is expected to save thousands of plastic bottles from entering landfills and waterways each year, making a significant positive impact on the environment.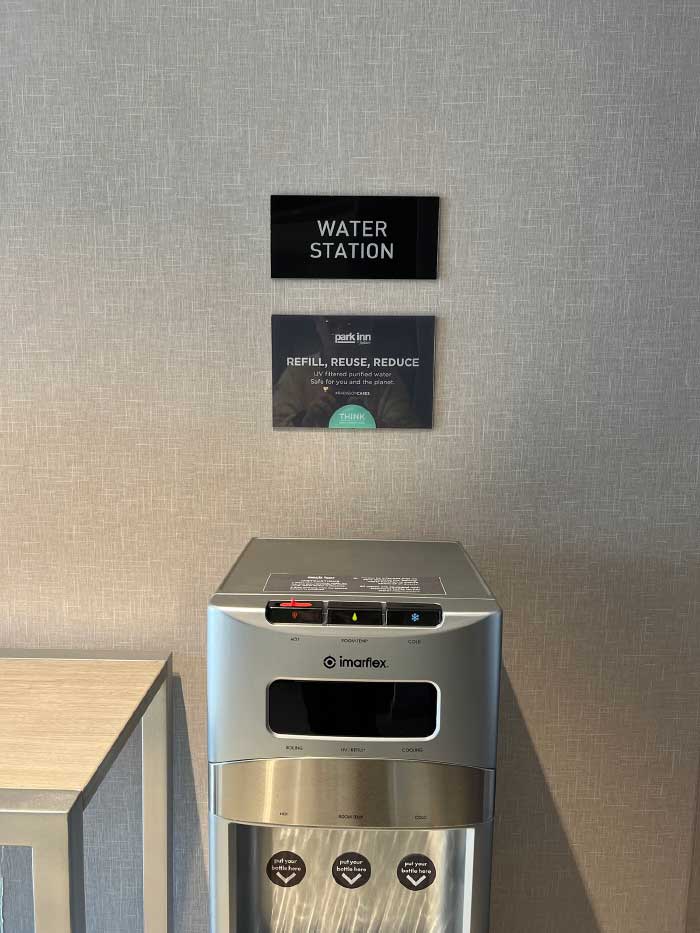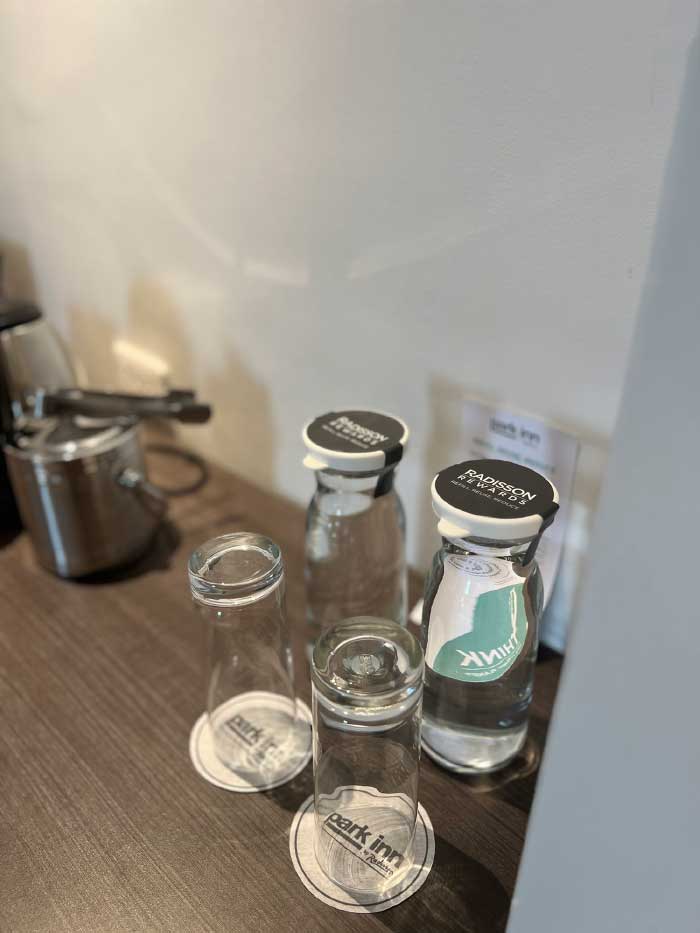 Building on Existing Sustainable Efforts
Park Inn by Radisson Iloilo's sustainability journey continues beyond here. The hotel has pursued various eco-friendly practices, fostering a green environment and supporting the local community.
Locally Sourced Ingredients on Menus for Outlets
The hotel prides itself on sourcing a significant portion of its menu ingredients from local farmers and suppliers. By prioritizing locally grown produce and products, Park Inn by Radisson Iloilo supports the regional economy, reduces its carbon footprint, and ensures guests savor the freshest regional flavors.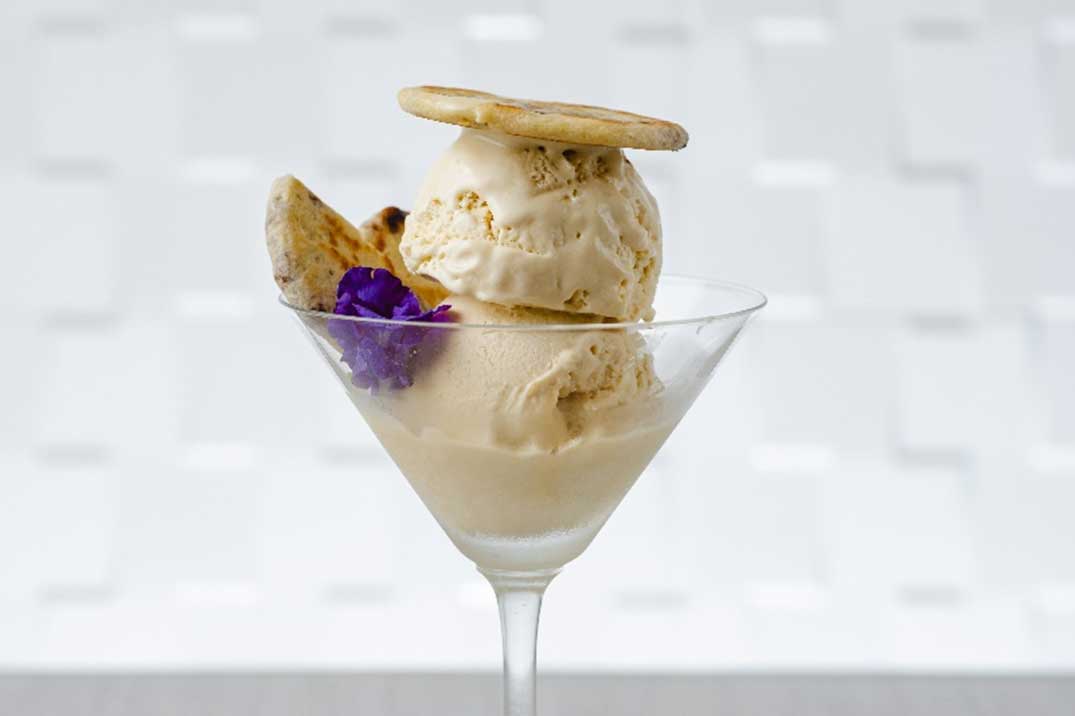 Partnership with Crisel Integrated Farms: A Circular Business Approach
Park Inn by Radisson Iloilo has successfully partnered with Crisel Farms, a local organic farm, to tackle food waste circularly. The hotel employs bokashi composting techniques to convert food waste into nutrient-rich compost, significantly reducing landfill contributions. Moreover, as part of this circular business model, the hotel repurchases crops from Crisel Farms to use in its outlets, closing the loop on the food supply chain and supporting sustainable farming practices.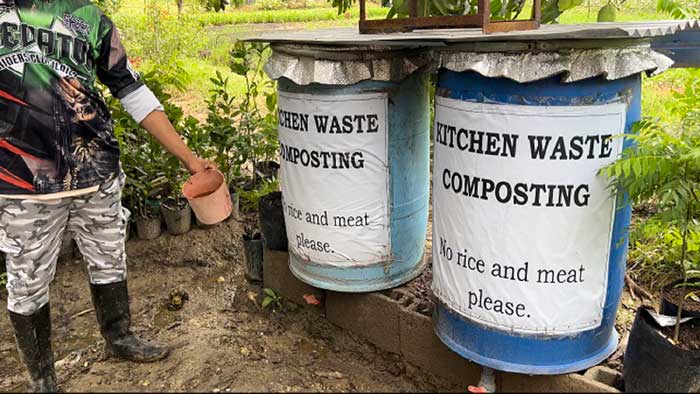 "We believe that every step towards sustainability counts, and with these new initiatives, we are reinforcing our commitment to preserving the environment and supporting the local community. By eliminating single-use bottled water and embracing reusable carafes and water stations with UV filtration, we aim to make a meaningful impact on reducing plastic waste. Furthermore, our partnerships with local farms exemplify our dedication to a circular business approach, where we actively participate in minimizing food waste and promoting sustainable agriculture." said Ogie Manuel, General Manager of Park Inn by Radisson Iloilo.