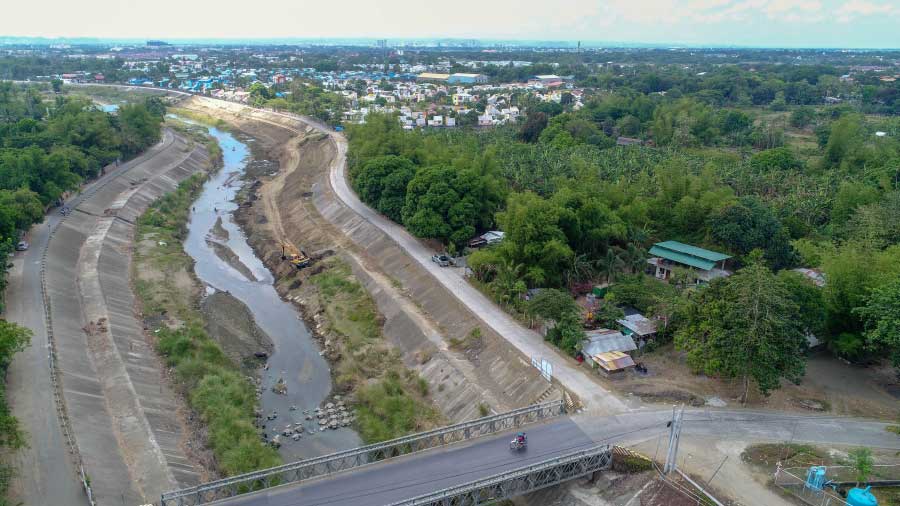 Residents of Barangay Balabag in Pavia, Iloilo as well as in neighboring barangays now have more convenient alternate access to the town proper with the concreting of road project, delivered by the Department of Public Works and Highways (DPWH).
DPWH-Iloilo 4th District Engineering Office paved the 810-lineal meter portion of the access road along Iloilo Floodway, specifically at Sitio Banglid.
The ₱6.99-million improvement project funded under the District's FY 2023 Regular Infra program, involves the demolition of the existing dilapidated asphalt road and the construction of a 2-lane Portland Concrete Cement Pavement (PCCP) road.
Citing from the report of Assistant District Engineer Perla S. Laguardia, OIC-Regional Director Sanny Boy O. Ororpel said the road concreting project will benefit hundreds of families residing along the floodway, providing them with more comfortable transportation access going to schools, workplaces and other establishments in the town.
"This access road built along Iloilo Floodway serves as an alternate route from Barangay Balabag especially those who are residing in Sitio Banglid, as well to the people from neighboring barangays, providing them access to the town, without passing the main road," RD Oropel said.
"This will significantly lessen the number of vehicles passing along the main road, allowing smoother traffic flow and minimizing congestion, which was usually experienced by motorists due to volumes of vehicles coming from various subdivisions," RD Oropel added
Meantime, ADE Perla S. Laguardia said the concrete road will provide residents with easier and more comfortable access to social, health, economic and other government services. This will likewise facilitate faster transport of agricultural products from farms to the market
"With this concrete road, we are hopeful that our farmers can easily transport their products from farms to the market, which could eventually help alleviate their economic condition," ADE Laguardia stressed.
DPWH will continue to implement significant road projects that will connect our rural communities to main thoroughfares for faster transportation and easy access to basic government services. (DPWH-6)