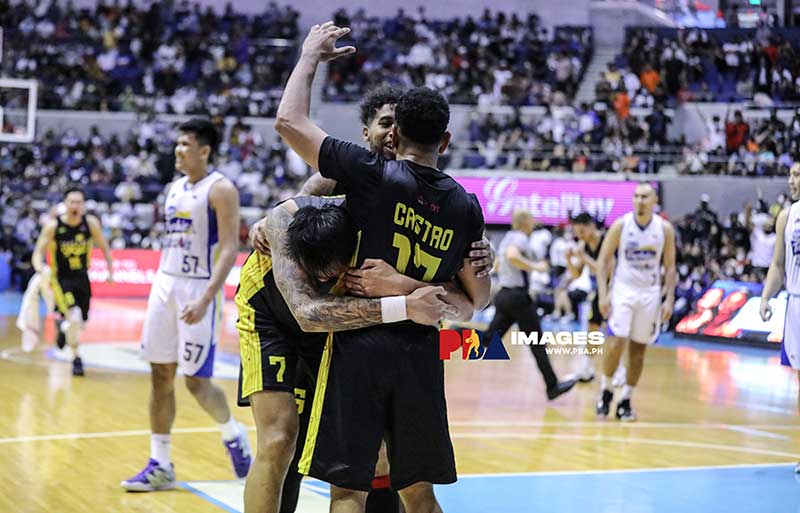 By Leobert Julian A. de la Peña
Down two with nine seconds left in the clock, the TNT Tropang Giga desperately needed a basket to tie or win the game against the Magnolia Chicken Timplados in Game 3 of the 2022 PBA Philippine Cup semifinals – and Jayson Castro delivered.
As TNT looked for its offense, Jayson Castro caught the leather, surveyed the court, dribbled down to his spot at the left elbow and drilled a hail-mary three-pointer that broke the hearts of the Chicken Timplados, 93-92.
Magnolia still had one last chance to win the game with 2.4 seconds left after Castro's clutch trey but Paul Lee couldn't play hero and missed badly with his half-court heave.
It was one of the most tightly-contested showdowns of the ongoing PBA PHL Cup semifinals as both squads went toe-to-toe from the get-go.
Magnolia capitalized on its advantage underneath the post and fed the surging Ian Sangalang, giving the Chicken Timplados the early lead of the game.
Sangalang and Barroca continued their efficient shooting from the field in the second quarter and helped Magnolia establish an early 10-point lead but a counter run from the Tropang Giga turned things around.
From a 10-point deficit, TNT immediately found its stroke from downtown to regain the lead, 34-33, with 3:23 remaining in the second period.
The chess match between head coaches Chito Victolero and Chot Reyes was on full display at the start of the second half as the two mentors played to their advantage with Magnolia fielding in Sangalang and James Laput every time Reyes played small ball.
Victolero's in-game schemes paid dividends as Magnolia was able to keep their lead backstopped by a determined second-half performance from Calvin Abueva.
However, the Tropang Giga proved they still had enough gas left in their tank after storming back and deadlocked the game at 79-all off a Mikey Williams trey.
TNT had the chance to increase their lead to four with one minute left in the game but Williams surprisingly missed a wide-open layup that paved the way for two Barroca clutch shots.
Castro then put the icing on the cake after sinking the game-winning three-pointer that put them ahead, 2-1, in the ongoing semifinal series.
Poy Erram led all TNT scorers with 22 big points and eight rebounds while the backcourt duo of Castro and Williams chipped in 16 and 15 points, respectively.