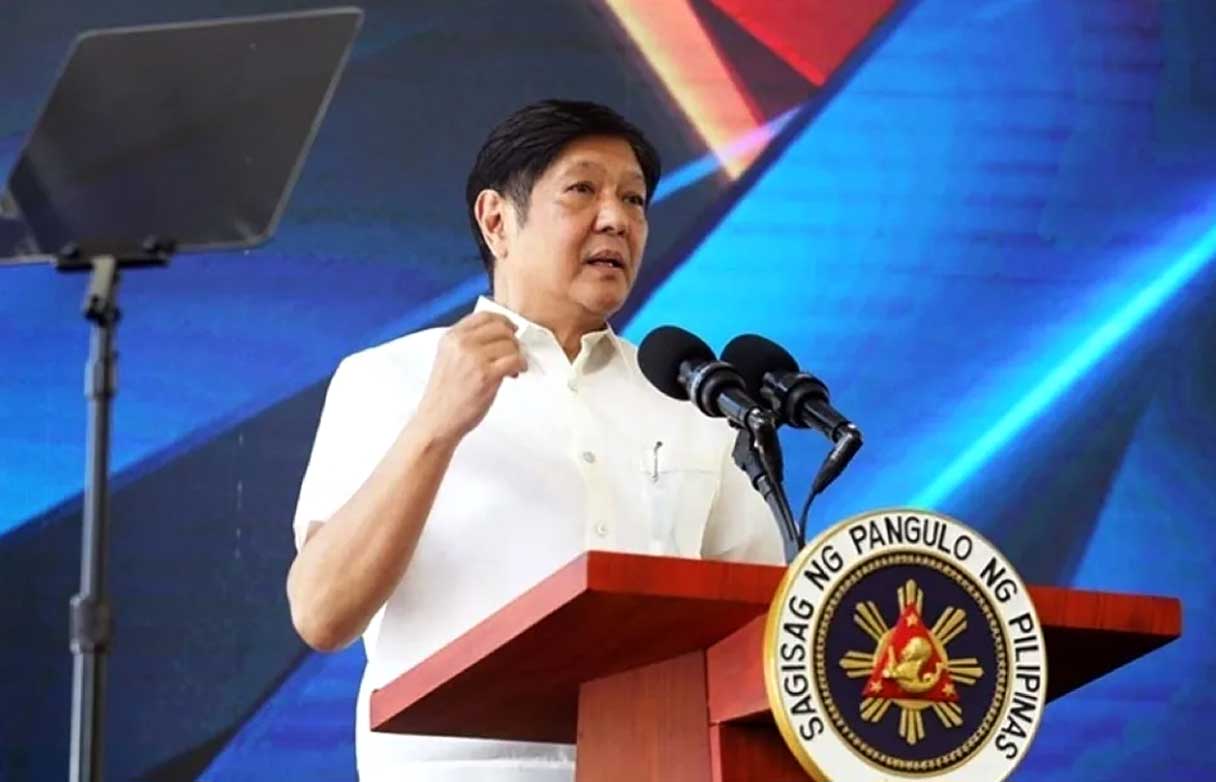 Occidental Mindoro Lone District Rep. Leody "Odie" Tarriela on Monday said he expects the country to benefit economically from the trip of President Ferdinand "Bongbong" R. Marcos Jr. to the United States, where the Chief Executive will attend the annual Asia-Pacific Economic Cooperation (APEC) Leaders' Summit.
He said the President is expected to discuss economic issues as well as possibly security concerns with his counterparts from the 21 member-nations of APEC, including those from the United States and other allies like Japan, Australia, Canada, South Korea, and New Zealand.
"The economic benefits our country could derive from the President's APEC meetings and bilateral discussions are enormous. They could help us sustain our economic growth in the days ahead," Tarriela said.
He added that the Philippines' major export and import partners are from APEC.
"Our economy grew by 5.9 percent in the third quarter of this year. We hope to do better in the succeeding quarters with investments and financial and economic assistance from our APEC friends and allies," Tarriela stressed.
The 30th APEC Leaders' Summit will be held in San Francisco, California from November 15 to 17. It will be hosted by the US, which is the group's chairman for this year.
President Marcos' attendance in the APEC meeting will be his second, with the first one in November last year in Thailand.
After the APEC summit, the President is scheduled to meet with business leaders and members of the Filipino community.
He will also visit the Daniel Inouye Asia-Pacific Center for security studies and the Indo-Pacific Command headquarters of the US armed forces in Hawaii upon the command's invitation.
The Chief Executive is expected to be back in Manila on November 20.
Tarriela said the President may raise security concerns and heightened tensions in the West Philippine Sea in talks with officials of the country's allies like the United States, Canada, Australia, and Japan.
He noted that President Marcos' APEC attendance comes just days after the latest use of water cannon by China's Coast Guard on Philippine civilian boats resupplying a small platoon of Filipino soldiers stationed at Ayungin Shoal.
Earlier, Speaker Ferdinand Martin G. Romualdez has condemned the latest incident, calling it an "unprovoked act of hostility," and urged China to stop such dangerous maneuvers.
Speaker Romualdez also called on China to honor the 2016 ruling of the arbitral tribunal in The Hague that invalidated Beijing's expansive territorial claims over the South China Sea, including areas that are inside the Philippines's 200-mile exclusive economic zone.
"Ayungin Shoal is clearly part of our country's territory under international law, being just 115 miles from Palawan. It is more than 1,000 miles from the nearest Chinese island. Panatag Shoal, about 120 miles from Pangasinan and Zambales, is also ours," Speaker Romualdez said.