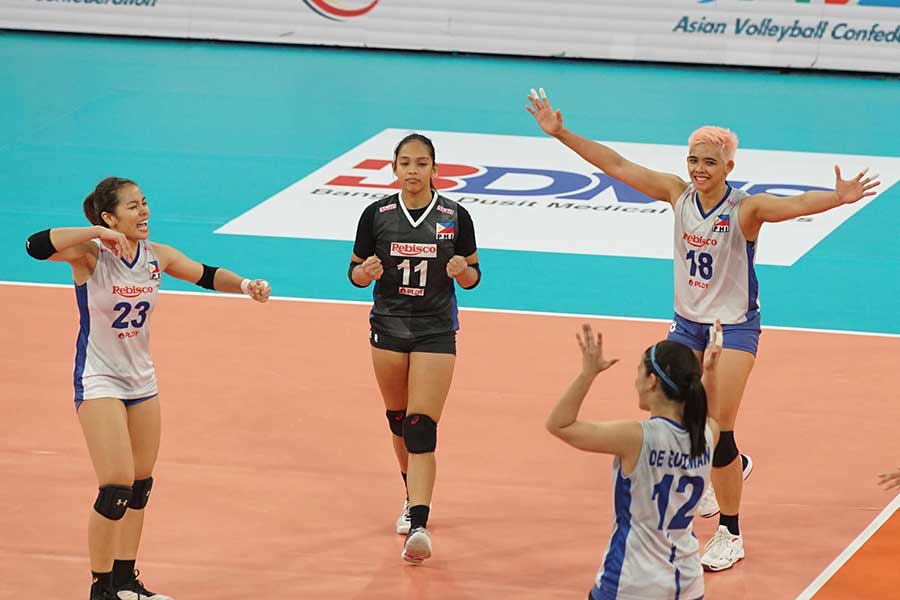 By Leobert Julian A. de la Peña
The Philippine women's volleyball team finally entered the winning column of the 2022 Asian Volleyball Confederation (AVC) Cup after pulling off a four-set win against Iran, 25-19, 25-22, 20-25, 25-14.
Despite two close losses against Vietnam and China, the Filipina spikers held their heads up high and banked on their efficient offensive schemes while also improving in the blocking department.
Jema Galanza once again delivered for the national team and finished the must-win game with 21 points built from 20 successful attacks.
The star hitter from the Creamline Cool Smashers had stellar outings against Vietnam and China and was able to tally her tournament best in points during their win against Iran.
Beefing up Galanza in the scoring department were Tots Carlos and Michele Gumabao who scored 14 and 13 points, respectively.
Another major boost that propelled the Filipinas in the win were Jeanette Panaga and Ced Domingo who piled up the blocks for team PHL.
The duo of Panaga and Domingo bounced back from average performances during their first two losses and tallied three and two blocks, respectively, during the win.
After dropping the third set in an intense back-and-forth, the Filipinas immediately bounced back in the fourth set and quickly grabbed a 10-5 lead.
The Filipinas then sealed the deal after a momentum-clinching 8-1 run midway in the fourth set that established a 23-11 lead.
Galanza put on the finishing touches for team PHL and spiked the game-winning point that earned the country's first win in the ongoing tournament.