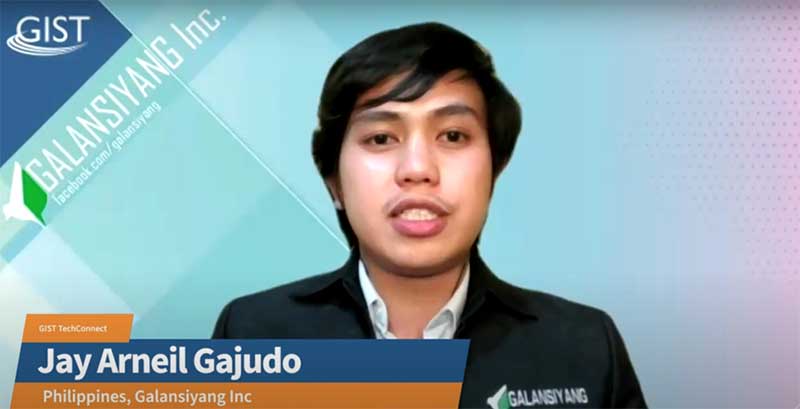 On Nov 9, 2021, Philippine-based startup Galansiyang won the U.S. Department of State's 2021 Global Innovation through Science and Technology (GIST) Catalyst Pitch Competition, placing first in both the "Spirit of GIST" and "People's Choice" categories.
The GIST Catalyst Pitch Competition is a global competition launched in 2017 that gives science and technology entrepreneurs a platform to develop innovative solutions to the world's most pressing issues.
Galansiyang is a forestry services startup that helps the mining industry speed up environmental rehabilitation with automation technology, including aerial seeding for reforestation and forest monitoring.  It is one of the pioneering startups formed in Mindanao State University-Iligan Institute of Technology.
The team includes Jay Arneil Gajudo, Joshua Fernandez, Maynard Costanilla, Jiko Colita, Engineer Dreamer Lamberte, and Engineer Harold Cuerbo.
Globally, 25 teams went to the semifinal round of GIST in October.  In November, five innovators were chosen to advance to the final stage of the competition, with Galansiyang representing the Asia-Pacific region.
"This challenge became an opportunity for us to showcase the grit and the hustle toward our love for innovation.  Now, we are recognized as a promising startup committed to fighting deforestation," said Gajudo.
Galansiyang is also one of the Philippines' global nominees for the 2021 National Aeronautics and Space Administration (NASA) Space Apps Challenge, the world's largest international hackathon addressing global problems using NASA's open-source data.  Global winners will be announced early next year.
"This is a great achievement for the Philippine startup community.  As the U.S. and the Philippines celebrate 75 years of diplomatic relations, we are committed to supporting the next generation of changemakers," said U.S. Embassy Assistant Cultural Affairs Officer Pauline Anderson.
For more information about GIST, visit https://www.gistnetwork.org.