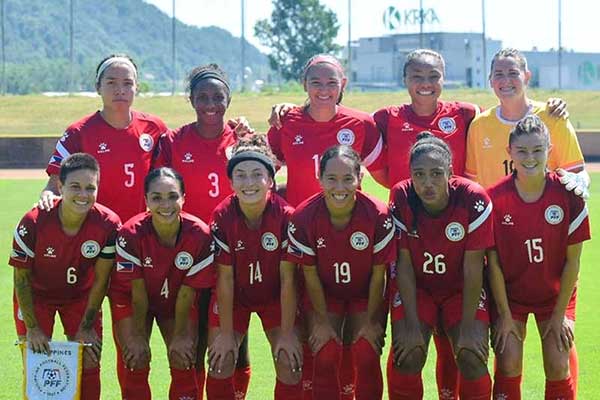 By Leobert Julian A. de la Peña
The Philippine Women's national football team concluded its pair of international friendly games against Bosnia & Herzegovina and won the second match, 2-1, as part of their preparation for the upcoming 2022 AFF Women's Championship.
Fresh from their impressive 3-0 win against the same nation several days ago, the Filipina booters faced tougher competition as the opponents made their necessary adjustments which led to a lone goal scored by Bosnia & Herzegovina.
The opposing nation scored an early goal against the country's national team and was able to defend their backline unlike the first match where the Filipinas had the luxury to penetrate the penalty box at will.
Despite the early goal scored by Bosnia & Herzegovina, the Filipinas were encouraged entering halftime and countered with their own adjustments that helped them regain the momentum.
From a sloppy defensive first half, the Filipinas ramped up their intensity in the next 45 minutes and also improved their ball passing which was crucial in generating their two clutch goals that propelled their comeback win.
It was in the last 10 minutes of the match where the Filipinas finally found the back of the net courtesy of Quinley Quezada and Katrina Guillou who cashed in the goals in the 85th and the 90th minutes, respectively.
The Filipinas had several goal attempts before their two-goal conversion but Sarina Bolden and Tara Shelton failed to convert on their tries.
Bosnia & Herzegovina also had one attempt in the 73rd minute but went off the goal post to the relief of the PHL team.
With the huge win, the Filipinas ended their series of international friendly games with a 2-1 record, two wins against Bosnia & Herzegovina and their only loss at the hands of the tough Ireland team.