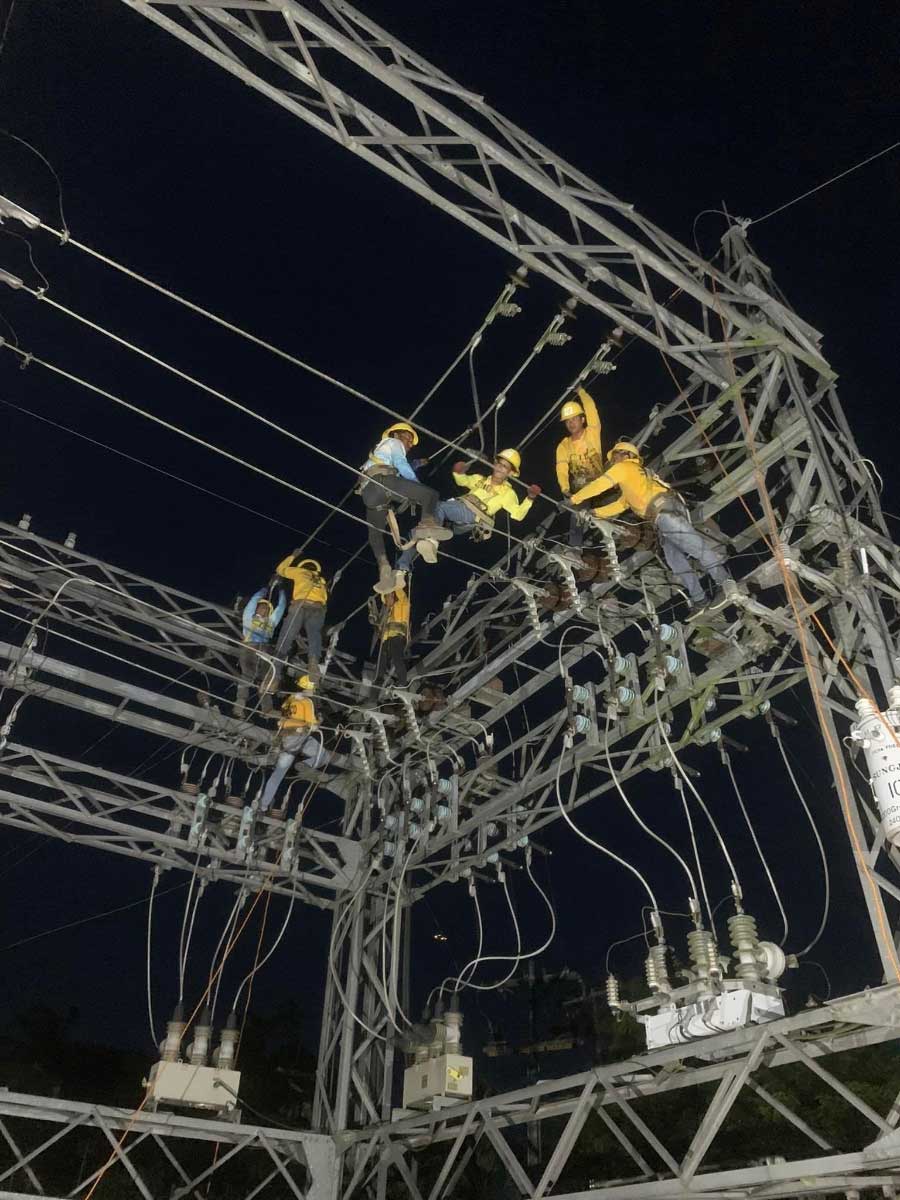 By Glazyl Y. Masculino
BACOLOD City – Power has been fully restored in three areas in the northern part of Negros Occidental on Sunday night following a five-day blackout due to the tripping of the 15 MVA power transformer at the Victorias City substation.
In its advisory on Sunday night, the Northern Negros Electric Cooperative (Noneco) said that the 15 MVA power transformer was successfully energized at 7:20 p.m. after it passed the testing procedures, and was approved by the National Grid Corporation of the Philippines (NGCP).
This power transformer stationed at the CyberCentre here was loaned by Noneco from the Central Negros Electric Cooperative (Ceneco) to address the power crisis in the third district of the province. It arrived at Noneco Bacayan, Victorias substation on Saturday night.
The blackout since Tuesday, August 29, affected E.B. Magalona town, Victorias City, and a portion of Manapla town.
A one-hour power outage was reported yesterday covering the said areas to facilitate the correction of some technical issues at 15 MVA Victorias Substation, according to Noneco.
"It has been a crazy week, to say the least, but we still have a lot to discuss. To everyone who worked on this, we made it," Victorias City Mayor Javi Benitez said in a Facebook post.