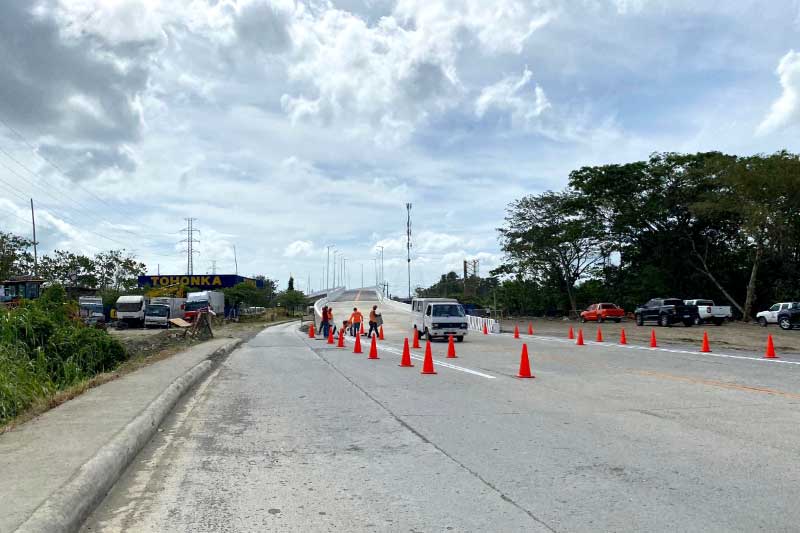 By Rjay Zuriaga Castor
The Public Safety and Transportation Management Office (PSTMO) is eyeing to meet with the officer-in-charge (OIC) director of the Department of Public Works and Highways (DPWH) Region 6 to discuss the traffic congestion in the newly-opened P315-million Buhang flyover.
Jeck Conlu, head of the city government's PSTMO, revealed this in an interview with DailyGuardian on Air live via Aksyon Radyo-Iloilo on Friday.
"Nagapa-set kita meeting for that para ma istoryahan natun kung paano naton maimplement ang ini nga ordinansa," he said.
The slow-moving traffic stemmed from a Sangguniang Panlungsod (SP) ordinance barring vehicles with four or more axles and/or a load of 27 tons or more from using the Buhang and Hibao-an flyovers.
The DPWH has also installed a vertical overhead barrier in the Buhang flyover approach to implement the exclusive use of light vehicles and 4.88 meters in vertical clearance.
The load limit and overhead gantry resulted in a long queue of vehicles using the road underneath the flyover. Cracks and potholes (lubak) in some parts of the road under the flyover force vehicles to slow down, causing further traffic congestion, especially on the Iloilo Circumferential Road – Iloilo-Capiz Road intersection in Jaro district.
Conlu said his office received complaints about the approach's installed vertical clearance. He stressed that there are trucks and trailers that cannot use the flyover due to the incline of its approach, despite not exceeding the load limit.
The PSTMO head also clarified that his office was not invited during the committee hearing on the load limit ordinance.
"Wala kami na imbetar sa committee hearing during sa time nga pagkwan sang DPWH para sa load limit… And kami nag commentar gid didto," he said.
City Councilor Johnny Young, Chairman of the Committee on Engineering, Construction, and Public Works, said the PSTMO was not invited to the committee hearing of the ordinance since the city council is only after the structural aspect of the flyover and not the traffic management.
As for the potholes, Conlu said PSTMO submitted a request to the district engineering office for the repair, but the latter has no supply yet for the maintenance work.
"Damo kita sang road nga gin pang request nga iparepair sa district engineering office… The last time nga nabaton ko sa ila is wala pa sila supply or materials para dira. I-follow up ta kag lantawon ta kung ano na ang matabo kay ang last ko nga letter wala pa sila daw materials o supplies para sa ila maintenance," he explained.