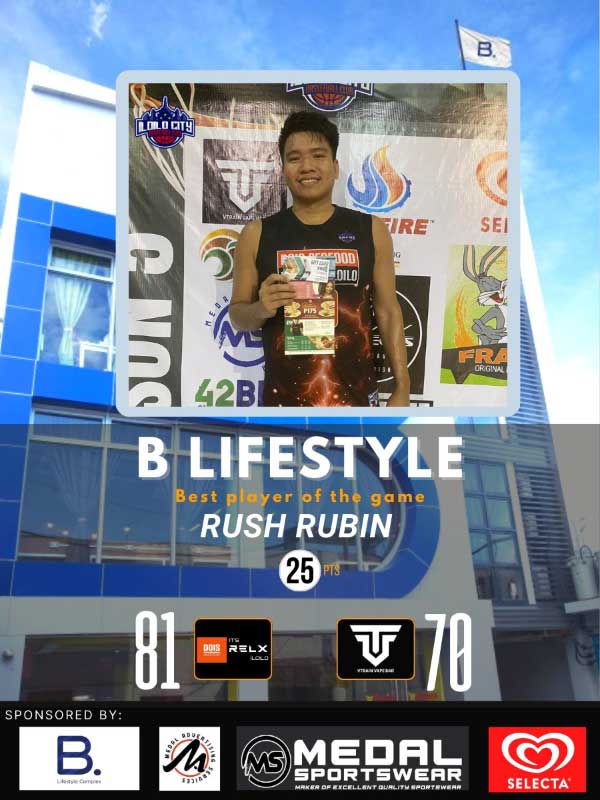 By Leobert Julian A. de la Peña
Team QL Mortgage became the first squad to clinch a grand finals ticket while team Dois Seafood/Its RELX Iloilo forced a do-or-die semifinals against team Vtrain Vape in the ongoing 2023 Iloilo City Basketball Club (ICBC) playoff round.
It was a stellar performance from QL Mortgage after pulling off a come-from-behind victory against team Selecta, 91-84, to advance to the championship game.
Team Selecta controlled the pace of the game in the first five sets, even taking a 16-point lead heading to the sixth set.
However, QL Mortgage fought back with their all despite being undermanned and out-maneuvered Selecta in the crucial minutes of the game.
Team QL also capitalized on Selecta's lapses on the defensive end and banked on a huge game from John Mark Alerta who exploded for 31 big points.
Alerta kept QL in the game and sank clutch baskets that helped his squad retake the lead and establish momentum for the rest of the final set.
Meanwhile, team Dois notched an impressive win over Vtrain, 81-70, to force a rubber match against their twice-to-beat opponents.
It was all that you can ask for in an intense back-and-forth game as both squads traded baskets from the first to the last set but Dois captured the momentum of the game in the last four minutes when Joshua Mana-ay drilled three-straight three-pointers.
After the Mana-ay trey barrage, it was then all team Dois in the last two minutes as Vtrain failed to put up baskets that could've kept the game closer.
Mana-ay contributed 15 points for team Dois while his back-court partner Rush Rubin led the squad in scoring with 25 markers.