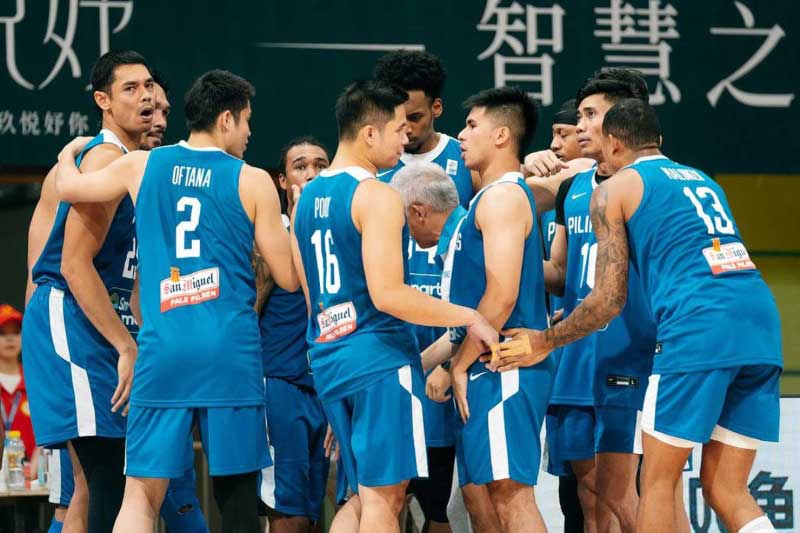 By Leobert Julian A. de la Peña
Kiefer Ravena became the catalyst for Gilas Pilipinas after providing the big plays down the stretch to help the national team escape Iran B for the second-straight time, 63-48, during their last game of the Heyuan WUS International Basketball Tournament in China.
Trailing 42-43 in the dying seconds of the third quarter, the former Ateneo de Manila University (ADMU) superstar cashed in an aggressive drive to the basket to set the tone for Gilas entering the final quarter.
Ravena kicked off his fourth-quarter wizardry after dishing the ball to the wide-open RR Pogoy from the right corner which gave Gilas a 49-46 advantage.
With 3:22 remaining in the game and the national team clinging to a 51-47 lead, Ravena was automatic from the rainbow area and drilled a three-pointer to extend their advantage to seven points, 54-47.
Ravena wasn't done doing damage and assisted another Gilas basket after rifling a quick pass to the open Bobby Ray Parks Jr. that swelled their lead to nine points, 56-47.
When Gilas needed an assurance basket to widen the gap to double-digits with only a minute left in the game, Ravena made another high IQ play after locating the trigger-ready Dwight Ramos from the left side for the 12-point lead, 59-47.
Iran tried their best to mount a difficult comeback after pulling up several desperation threes but Gilas defended the perimeter well to end their Chinese pocket tournament with a 3-1 record.
Ravena finished his stellar outing with nine points, six assists, and six rebounds and acted as the squad's stabilizer when they let their      13-point lead in the first quarter slip away.
It was a dominant opening frame for the Filipinos after bullying the Iranians in the shaded lane while also draining most of their shots from the perimeter.
However, when Iran started to bury some treys while capitalizing on Gilas' missed shots, the opposing squad was able to complete their comeback and even retook the lead.
Jamie Malonzo was also a steady presence for Gilas and head coach Chot Reyes after finishing the game with a double-double performance of 11 points and 14 rebounds.
The young Filipino-American center AJ Edu proved he is worthy of a final roster call-up after stuffing the stat sheets with eight points, 12 rebounds, and three blocks.