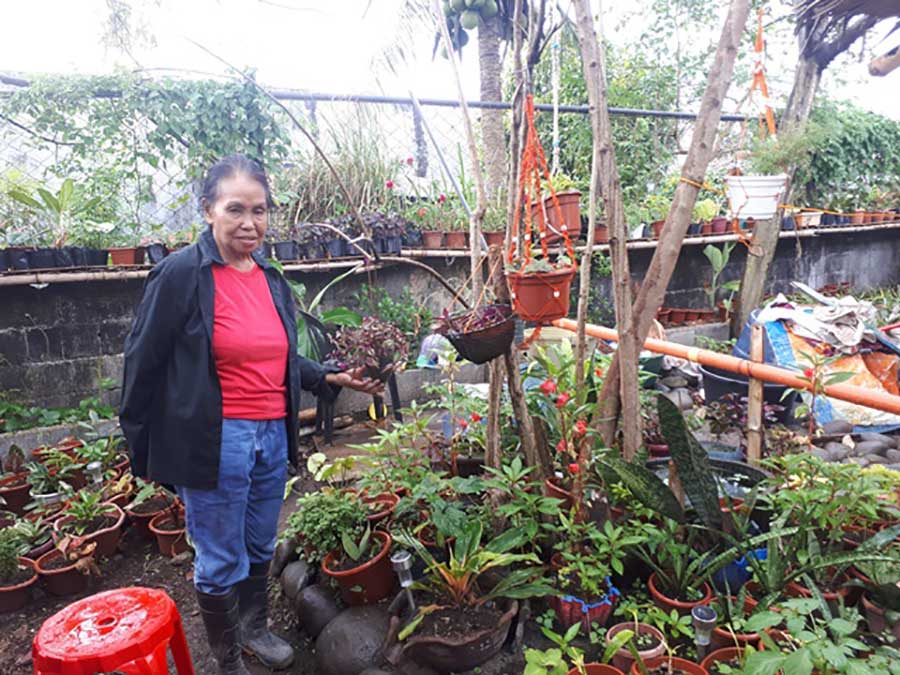 By Lorenzo O. Lambatin Jr.
Linda Ablanque retired from government service in 2013 after heading the Bacolod City Department of Social Services and Development (DSSD) for 38 years.
But "Mam Linda," as she is fondly called by close friends and acquaintances, was not one person who will rest, relax, travel and watch her money burn in a lavish lifestyle.
"It should not be so. It should be replenished," said the 72 years-old mother, wife and grandmother.
As a senior citizen she said health is one of her top priorities especially that her husband has suffered from a stroke.
This led her to put up Dylan's Mushroom Farm in Brgy. Sum-ag, Bacolod City, about three years ago.
"Aside from fresh oyster mushroom, the farm also offers mushroom polvoron, vermi worms, vermin cast and potted plants," she revealed.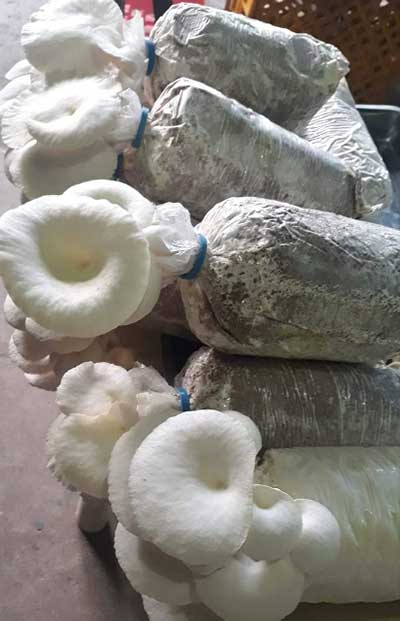 She chose to grow mushroom and made it a frequent part of the family's meal specifically for its health benefits. It is very rich in vitamins and minerals that are good for her and her husband.
"It strengthens the immune system and is a vital need especially now that there is a pandemic," she said, adding that it is also a potentially good source of income and can give livelihood to others.
Before the farm was started, she attended several mushroom growing training sessions from the Office of the Provincial Agriculturist (OPA), Department of Agriculture, and private organizations.
After gaining success from the quite intricate and laborious requirements of farming mushrooms, she began training others in the trade.
One unemployed mother under her tutelage is now earning from growing and selling mushrooms.
Soon, she was hiring laborers to do seasonal jobs in the farm.
Children would also come around to volunteer for small tasks for their 'baon'.
The Negros Occidental OPA took notice of Dylan's farm and featured her and husband in a video as Senior Citizen Mushroom Farmers Agri-Preneurs.
Having achieved all these, Mam Linda has no intention to cease from what she is doing as it gives her the opportunity to unwind and find peace of mind.
She advised other senior citizens to "be contented in life but to also seek their interest and find fulfilment in it".
Mam Linda said she draws all her strength from the Lord and having Him as the first in her life.
"The Lord has blessed my requests. He grants them," she happily proclaims.
March is observed as the month of women. The country honors and remembers women who mattered not only in rearing their children but also women who bring change in their community. (PIA)