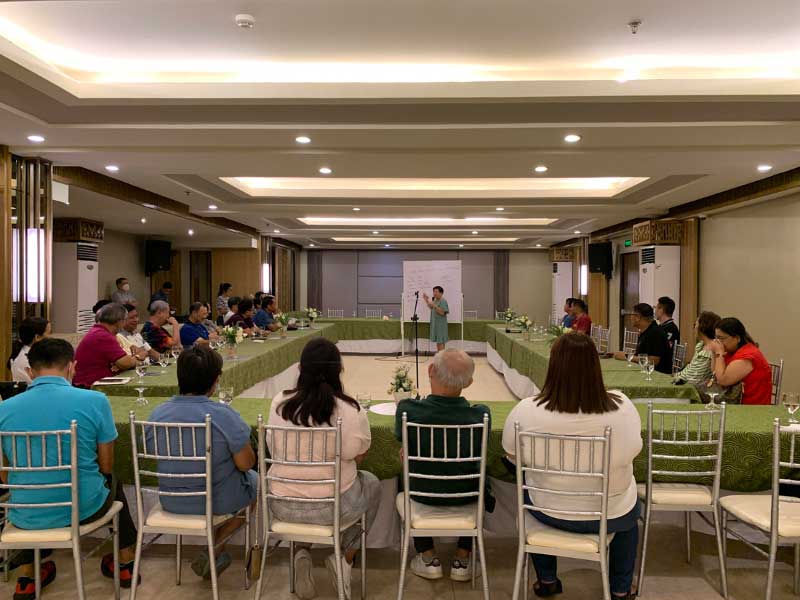 By Rjay Zuriaga Castor
An organization of rice traders and retailers in Iloilo province said the Senate bill that considers keeping rice stocks with a threshold value of at least P1 million as "economic sabotage" will undermine their business.
Senate Bill No. 2432 or the "Anti-Agricultural Economic Sabotage Act" deems that "the crimes of agricultural smuggling, hoarding, profiteering, and cartel as economic sabotage are committed when the value of each agricultural and fishery product subject of the crime is at least P1,000,000.00."
Around 50 rice retailers and traders in the province convened on Tuesday to discuss the implications of the Senate bill for their businesses. The convention also led to the creation of their organization.
"Nakita namun nga ang hoarding is implement na sang government […] Ma violate kaw if mag more than 1 million, may violation — mahulog ka sa hoarding […] Gusto namun klaro bala nga kung ano gid abi ang punto sang P1 million nga capital. Dala ang retailers, dala traders, or importers? Amo na ang gusto namun tani nga ma clarify," said Ildefonso Dolorfino, president of the newly-established organization.
The measure, which already reached the Senate plenary on Monday, defined that agricultural hoarding is committed by "undue accumulation and unreasonable refusal in the face of the existing shortage of products, artificial or real… by person or combination of persons to dispose of, sell or distribute such products to the general public."
"There shall be prima facie evidence of hoarding when a person has stocks of said products thirty percent (30%) higher than his usual inventory," the bill said.
Once the Senate bill is passed into law, Dolorfino said they may find themselves on the brink of losing their business.
"Mabudlayan [kami] magnegosyo. Instead nga ma negosyo ikaw, indi ikaw ka negosyo maayo kay tungod sang over P1 million capital, ma hoarding kaw. Amo nga daw nagpanic ang traders and retailers," he said.
Dolorfino explained that a truckload of rice valued at P1 million is only equivalent to 500 bags of rice and has just one buyer on a regular transaction.
"500 bags is P1 million […] 1 truck is P1 million [and] sa isa lang na ka buyer […] That is not hoarding. That is business because one transaction to one retailer or trader, gina dispose nila na good for one week," he pointed out.
Citing the rising inflation rate, Dolorfino also stressed that retailers also have to invest higher in their capital to procure the staple food from traders, which eventually reduces their inventory or stocks.
Dolorfino appealed to President Ferdinand Marcos Jr. to reconsider the Senate bill before signing it into law.
"Mr. President, I am appealing to you nga if possible, indi man pag implement ang 1 million hoarding kay damo gid ang maapektuhan sang amo na nga bill […] Kung pwede, i-observe mo man ang amon nga pag negosyo diri sa Iloilo. Our business here is legal. I am appealing nga taw an man kami ligwa sa amon pag negosyo," he said.
Dolorfino said that they will draft a resolution or position paper to counter several provisions of the Senate bill. The organization will also be registered with the Securities and Exchange Commission to establish its legitimacy.
Department of Agriculture-Western Visayas director Dennis Arpia said that he will leave the measure to the scrutiny of the higher legislative body to determine how it can be further expanded.
"Hindi naman po yan magiging batas o hindi po yan maipapatutupad ng walang sapat na konsultasyon at  I am sure, sila naman po ay maririnig. Napakademocratic naman po ng mga processes natin sa ating bansa," he said.