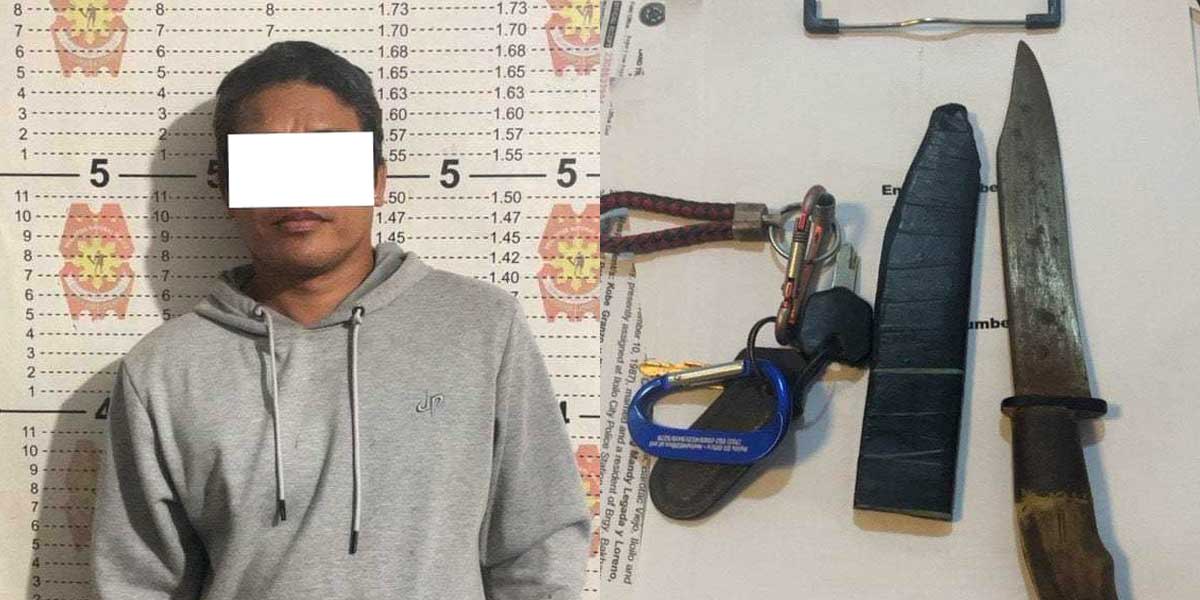 By Jennifer P. Rendon
A motorcycle rider from Pavia, Iloilo is the first person nabbed for alleged violation of the Commission on Elections (Comelec) gun ban for the Barangay and Sangguniang Kabataan Elections (BSKE) 2023.
Ramon Dapita, Jr., 43, of Barangay Cabugao Norte, Pavia, Iloilo was arrested at 12:58 a.m. August 30 along Bonifacio Drive, Barangay President Roxas, City Proper, Iloilo City.
Dapita was driving his motorcycle when he was flagged down at a police checkpoint for non-wearing of protective helmet.
Patrolman Nikki Vingno, a member of the Iloilo City police, asked for his driver's license and pertinent documents for his motorcycle.
When he was subsequently frisked, Dapita yielded a 12-inch knife.
Dapita will be charged for violation of the Republic Act for diving without license and Comelec Resolution No. 10918, which prohibits the bearing, carrying, or transporting firearms and other deadly weapons outside residence or place of business, and in all public places; employing, availing, or engaging the services of security personnel and bodyguards; and transporting or delivering firearms and explosives, including its parts, ammunition, and/ or components.
"By other deadly weapons, this includes knives," Atty. Dennis Ausan, Comelec-6 regional director, said.
Those who use knives for their livelihood such as butchers or mananggiti or coconut sap harvesters are excluded from the prohibition.
Ausan said the rule will also be imposed on those bearing explosives; and replica guns, air guns, airsoft guns, and antique firearms.
But he clarified that replicas of air guns and airsoft guns are excluded.
Ausan stressed that the said prohibition is considered an election offense punishable with imprisonment of not less than one year but not more than six years without probation, permanent disqualification to hold public office, and deprivation of the right of suffrage.