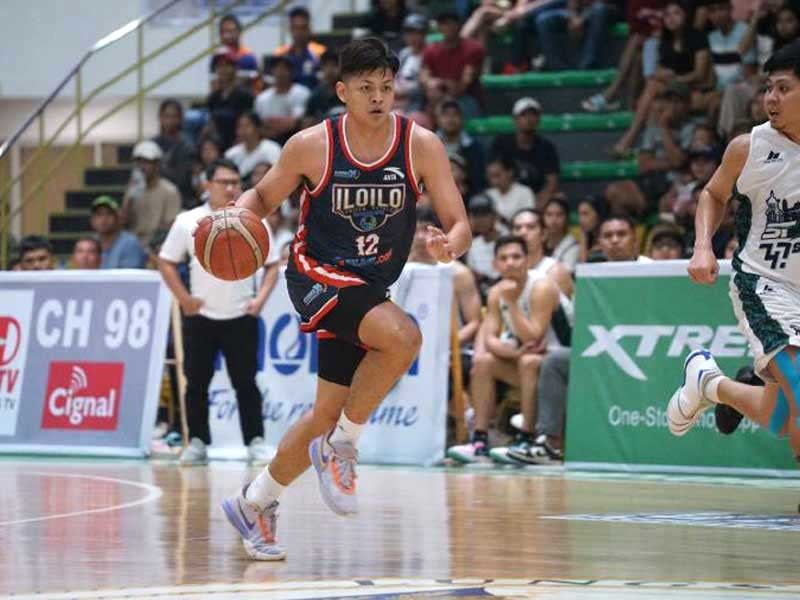 By Leobert Julian A. de la Peña
After three tries since entering the Maharlika Pilipinas Basketball League (MPBL) last 2019, the Iloilo United Royals finally clinched their first-ever win in front of their home fans in Iloilo last July 31, 2023, held at the Passi City Arena.
The hundreds in attendance in Passi were treated with a thrilling win over the Manila Stars, 70-66, to improve their record to 10 wins and 12 losses built from a momentum-boosting two-game winning streak.
It was a shaky start for the United Royals as Manila was able to drain some shots off several miscues to protect their slim advantage.
However, Shaq Imperial, the former CESAFI Most Valuable Player (MVP) who now renders his services to the United Royals, gave the spark that his team needed after scoring clutch buckets to keep Iloilo within striking distance.
It was then in the third quarter that the United Royals started to flip the switch led by homegrown Ilonggo point guard Leo Guion who ran Iloilo's fast break to perfection.
Aside from back-to-back dimes in the break, the quick leftie floor general put the crowd to their feet after scoring a euro-step layup midway through the third frame.
Guion's energy and defensive tenacity then paved the way for his teammates to pick up their offense especially Joshua Flores.
Flores, one of Iloilo's most trusted offensive guys, did damage in the second half and led the team with 21 big points and seven rebounds.
It was still a see-saw affair in the fourth quarter as Manila's Kyle Neypes buried a clutch three-pointer to deadlock the game at 65-all.
However, the United Royals gained control off baskets from Flores, CJ Catapusan, and another homegrown big man Omar Larupay that helped Iloilo build a five-point lead with only 13 seconds remaining.
With the win, the United Royals just boosted its chances of entering the MBPL playoffs. Before formalizing its seat, Iloilo must win in their last set of games against Quezon City and Makati.