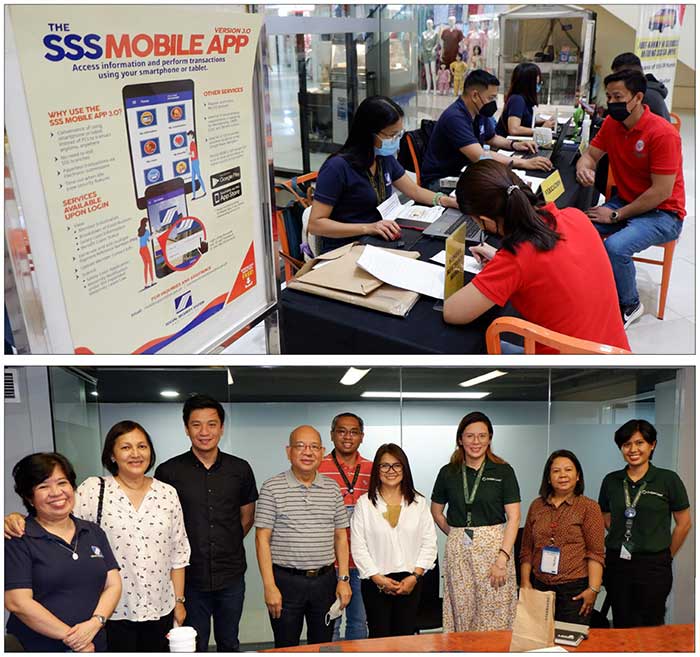 The Social Security System (SSS) conducted an on-site delivery of its services at the V-Mall, Greenhills Shopping Center in San Juan City on July 15, 2022.
The Service on Wheels (SOW) was spearheaded by SSS San Juan Branch led by its Branch head Susan Rebecca D. Larion to bring various services closer to residents of the city and employees of the shopping center.
During the said activity, an SSS booth was set up within the mall premises to provide assistance as well as address several queries about its services and programs. "This is part of our ongoing initiatives to bring SSS closer to our members and other stakeholders especially during this pandemic which will save them time and effort than physically visiting our branches," SSS President and Chief Executive Officer Michael G. Regino said.
Regino said that SSS employees accepted applications of San Juan residents who wanted to be an SSS member. "We also facilitate other transactions such as assistance on online registration, filing of salary loan application, submission of sickness, maternity, disability, retirement, death and funeral benefit claim applications, including member data change requests.
In total, SSS processed a total of 14 membership transactions, 23 salary loan applications, three (3) benefit claim applications, and 11 member data change request during the said activity.
Top photo shows SSS employees attending to the inquiries of the city's residents and employees of the shopping center.