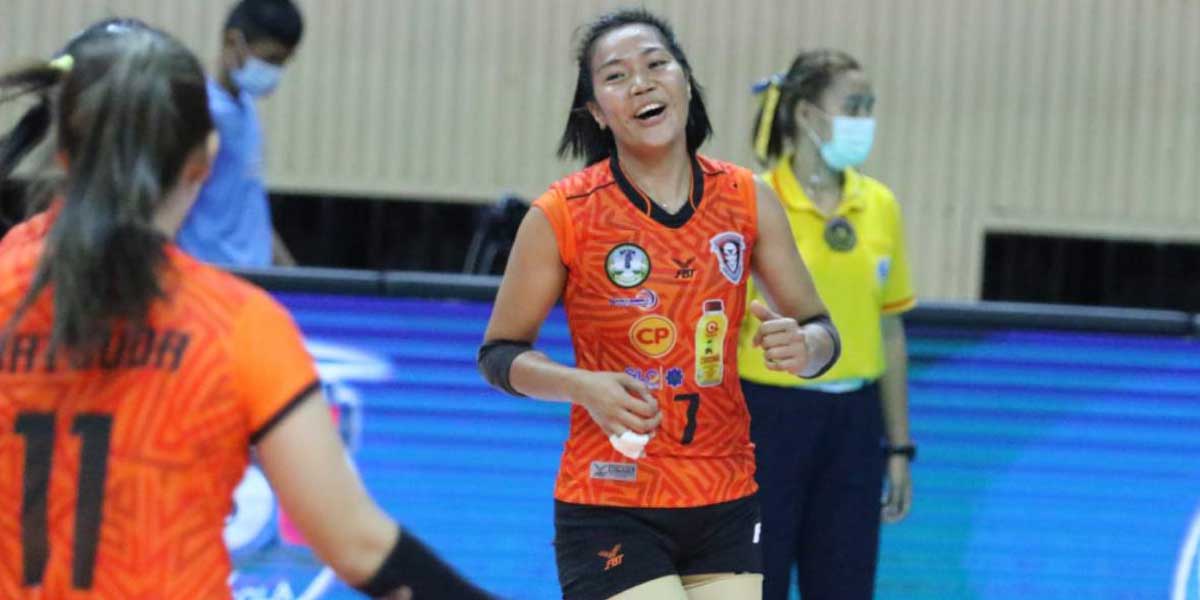 By Leobert Julian A. de la Peña
Mylene Paat showed the Thailand Volleyball professional league how lethal she is in piling up the points after clinching the league's Best Scorer award.
The veteran leftie outside hitter received her trophy moments after helping her club Nakhon Ratchasima win the bronze medal match.
Aside from picking up the prestigious award, Paat also made history as the first Filipina Asian import in an overseas league to win such an award despite playing in just her first season in Thailand.
Paat's last recognition in the scoring department was four years ago when she won the 2018 Best Scorer award in the Philippine Superliga (PSL) All-Filipino Conference.
From the get-go, Paat immediately made her offensive impact with Nakhon and became their leading scorer in all of the games she played.
Her offensive prowess and veteran leadership helped the team to a 6-6 win-loss record including a spot in the Final Four playoffs tournament.
However, Paat and Nakhon lost to Diamond Food volleyball club during the knockout semifinals but redeemed themselves in the must-win battle for third game.
Also winning an individual award from Nakhon club is Chitaporn Kamlangmak with the Best Middle Blocker trophy.
With Paat's stint in Thailand now done, the superstar will now head back to the Philippines and help steer the Cherry Tiggo squad to their second-straight Premier Volleyball League (PVL) championship.