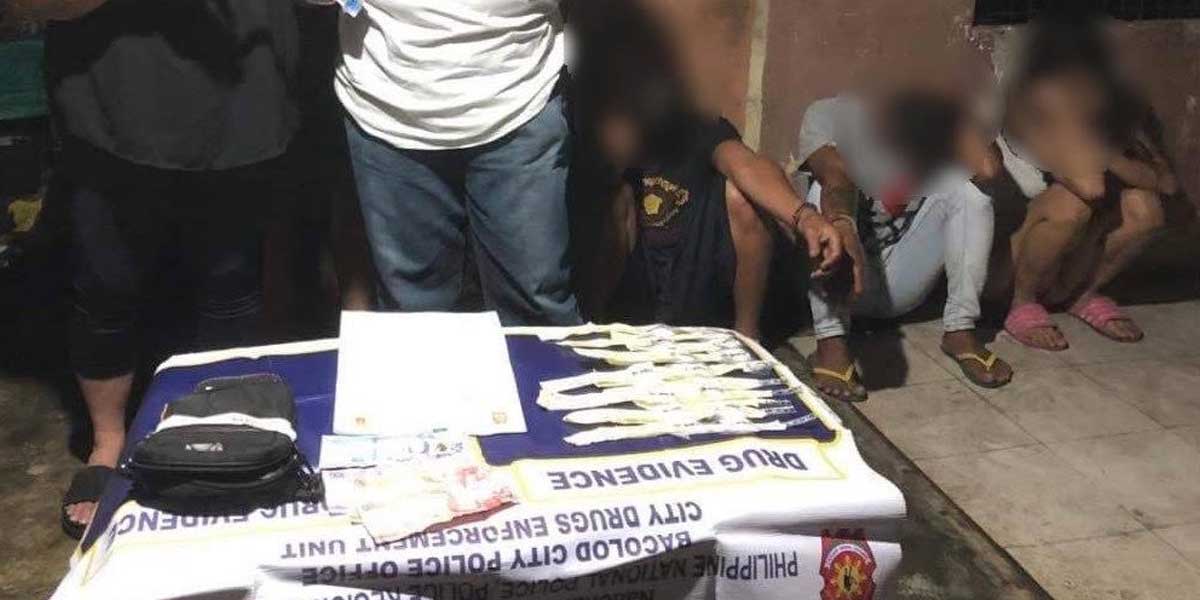 By Glazyl Y. Masculino
BACOLOD City – Three neighbors were arrested while P523,600 worth of suspected shabu was seized in a buy-bust operation at Purok Kapawa, Barangay Punta Taytay here yesterday.
The subjects were identified as Cyril Gepielago, 49, and Julius Londres, 42, while Pearly Mae Panes, 30, is an alleged drug runner, according to Police Lieutenant Joven Mogato, head of City Drug Enforcement Unit (CDEU).
Mogato said that Gepielago and Londres were considered high value individuals, while Panes is a street level individual.
Police recovered from them 77 grams of suspected shabu, the P1,000 marked money, and P200.
Mogato said they launched the operation against the three, following reports of their alleged involvement in the illegal drug trade.
Mogato said that Gepielago was a drug surrenderer in the barangay, while Londres was previously jailed for a drug offense and was released last year.
"Ining si Cyril ka danlog ni sa iya abi, kadasig sa iya mag monitor amo na makapalagyo siya kung may mag operate," Mogato said.
Mogato said they already have a lead on the source of the contraband but refused to provide more details due to its confidentiality.
He said they are investigating if the three had links to the previous arrested individuals.
Mogato said that Panes is a niece of Gabriel Llenos Jr., who was arrested in a drug bust in Barangay Sum-ag here in April, along with a teacher, who is his live-in partner. The operation resulted in the confiscation of P530,400 worth of suspected shabu.
He said these three would allegedly repack the illegal drugs and sell it to their "parokyanos" at the purok or in the village.
He said that Gepielago will be charged for sale and illegal possession of dangerous drugs, while Londres and Panes will be facing charges for conspiracy, and illegal possession of dangerous drugs, respectively.
The three are detained at Police Station 9.