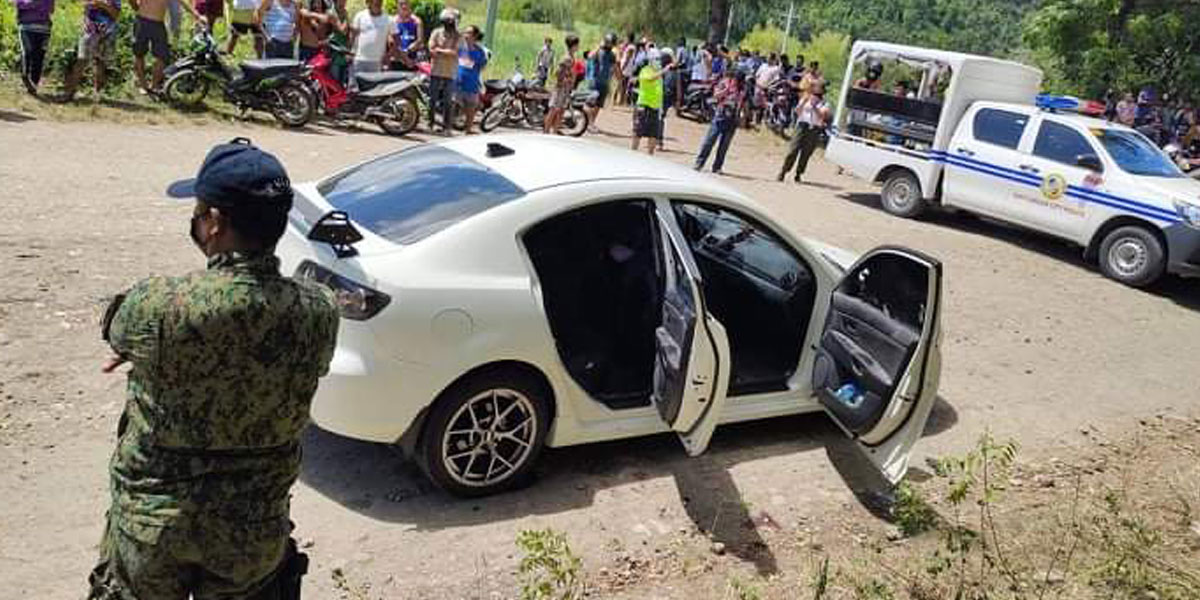 By Glazyl Y. Masculino
BACOLOD City – Three persons were dead while their companion was wounded after they were shot by unidentified armed persons at Hacienda Villa Lina, Barangay Palampas, San Carlos City, Negros Occidental Sunday, Feb. 20, 2022.
Police identified the fatalities as Andre Fajardo, 18, of Barangay 6; Russel Bucao, 40, of Barangay Rizal; and Rudy Dela Fuente, 52, of San Juan Baybay.
Renante Chui, 27, of Barangay 6 was wounded in the incident.
Police Staff Sergeant Mark Anthony Pasilan, case investigator of San Carlos City Police Station, said the victims on board a white Mazda sedan driven by Bucao were on their way to a cockpit arena when they were shot.
Pasilan said the perpetrators probably waited for the victims to pass by the area before they waylaid them.
Fajardo, who was seated on the back, died on the spot, while Bucao and Dela Fuente were declared dead on arrival in a hospital.
Chui underwent surgery and is still confined in a hospital, according to Police Lieutenant Colonel Jesus Mesahon Jr., San Carlos City police chief.
Police recovered several empty shells of unknown firearms from the scene.
Mesahon said that nearby residents heard gunshots in the area, prompting them to report the incident to the police.
He said the area of the incident is near the highway and the barangay proper.
Police have yet to determine the motive as well as the identities of four armed men involved in the incident. Investigation is ongoing.