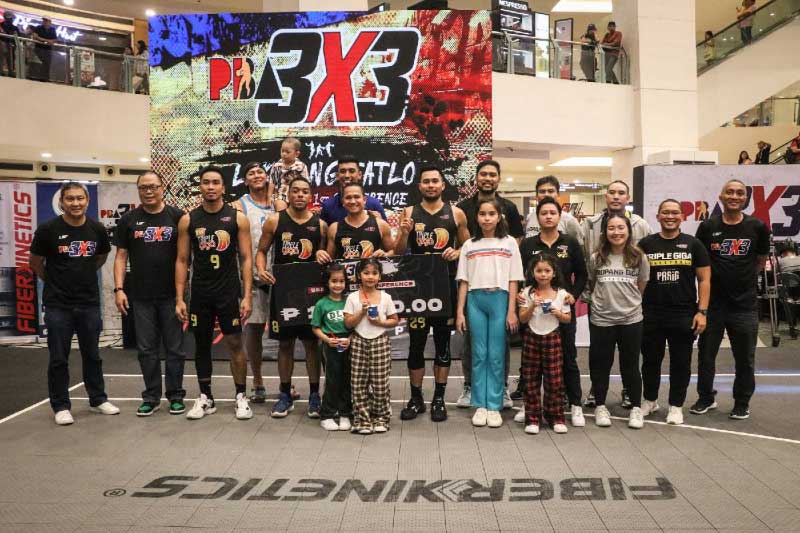 By Leobert Julian A. de la Peña
The TNT Tropang Giga continued its mastery in the 3×3 stage after raising the championship trophy during Leg 6 of the PBA 3×3 finals last August 8, 2023, held at the Ayala Malls in Trinoma.
TNT got the better of the powerhouse Cavitex squad in the championship match, 21-17, led by Gryan Mendoza's consistent scoring from the outside.
Mendoza was automatic from downtown and paid off the trust of his teammates after top-scoring for the Tropang Giga with seven huge markers.
When TNT needed someone to bury a bucket in the tightly-contested grand finals matchup, it was Mendoza who answered the call for head coach Mau Belen.
Superstar gunner Almond Vosotros contributed six points in the game while the hardworking forward Samboy De Leon also added the same production.
Cavitex forced the Tropang Giga into a physical and rugged matchup which favored their way in the first 10 minutes of the ball game.
However, soon as Mendoza and Vosotros found their touch from the perimeter, the Tropang Giga quickly started to pile up the points and outscore Cavitex in the last four minutes of the game.
Former PBA 5×5 defensive maestro Ping Exciminiano spearheaded TNT's momentum-clinching run after anchoring Tropang Giga's defensive sets.
Exciminiano was all over the passing lanes and tallied steal after steal that led to several easy deuces for the Tropang Giga.
With the Leg 6 title victory, the Tropang Giga will be taking home a total of 100,000 pesos while Cavitex received 50,000 pesos.