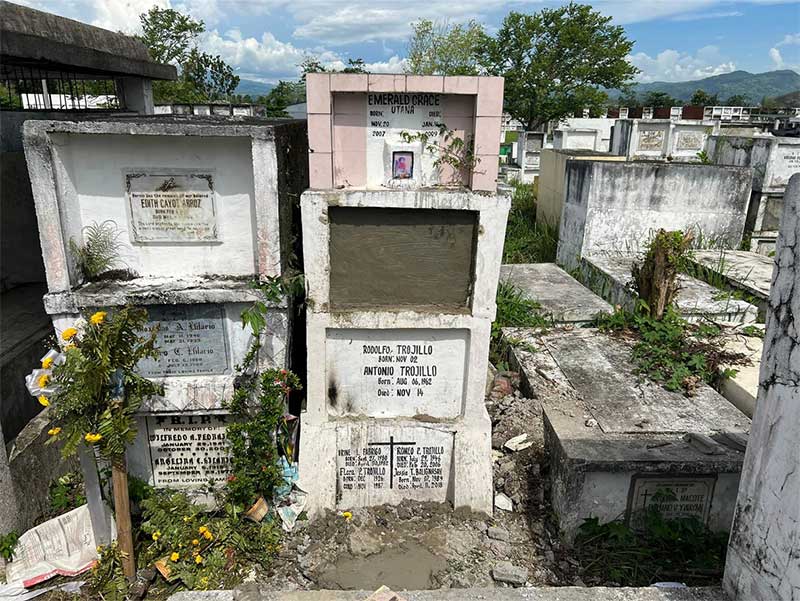 By Glazyl Y. Masculino
BACOLOD City – Police are still probing the motive behind the destruction of a tomb in a public cemetery in Kabankalan City, Negros Occidental.
Police Lieutenant Colonel Raymond Cruz, city police chief, said a caretaker of a cemetery discovered Monday morning that a coffin and a corpse of a senior citizen were already outside the cemetery.
Cruz said the remains of a 67-year-old woman were buried in the cemetery Sunday afternoon.
Cruz said it's possible that unidentified suspects destroyed the tomb in the evening or at dawn.
The suspects probably assumed that valuable items were placed inside the coffin during the burial, which prompted them to destroy it.
But according to the family of the senior citizen, they did not place any valuable items in the coffin.
Cruz said the plastic and cloth used to wrap the corpse were also removed. Thus, they will have to check if the corpse was sexually abused.
Cruz said the cemetery is just open as it has no perimeter fence. They will have to check if somebody was able to see suspicious persons roaming around the cemetery at that time.
The remains of the senior citizen were reburied.