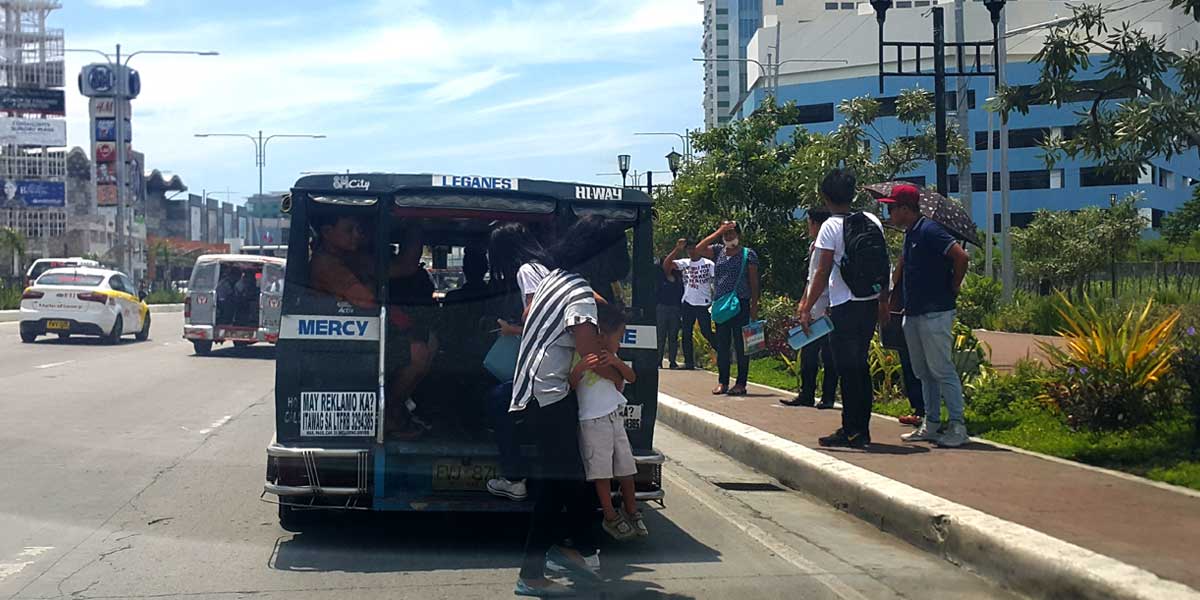 By Joseph B.A. Marzan
A leader of a transport service cooperative in Iloilo on Wednesday doubts if Iloilo City's Local Public Transport Route Plan (LPTRP) would be effectively implemented in regulating the entry of jeepneys based outside the city.
Metro Iloilo Transport Service Cooperative (MITSCOOP) chairperson Joemarie Delos Reyes told Aksyon Radyo Iloilo that the city government's LPTRP had been approved but Iloilo province's counterpart plan has yet to be approved.
Jeepney routes under the city's LPTRP are mandated by Memorandum Circular No. 2022-024 issued by the Land Transportation Franchising and Regulatory Board last Feb. 17, 2022.
The "first towns" (Leganes, Oton, Pavia, and San Miguel) under Iloilo City Regulation Ordinance No. 2013-344 (Perimeter Boundary Ordinance or PBO), as amended, would be the most affected according to Delos Reyes.
Under the PBO, only 30 to 40 percent of provincial jeepneys are allowed to enter the city and they must bear "passes" which are available at terminals in Tagbak (Jaro), Ungka (Jaro) and Mohon (Arevalo).
"Until now, the LPTRP of the province had not been released yet. Now, the first towns, 30 to 40 percent because of the car pass, they would be the ones who would be the most affected by [MC No. 2022-024] because if the city's LPTRP would be released, routes would be rationalized. So, we wouldn't know exactly which numbers would be given to [provincial jeepneys]. The city and the province need to discuss this," Delos Reyes said.
He said that implementation of the LPTRP was "doubtful" because of the volume of passengers that would have to transfer from provincial jeepneys to city jeepneys.
"When we look at it, it would be difficult to implement [the LPTRP]. Are our terminals ready to cater the volume of passengers coming in from Metro Iloilo Development Council areas?" he raised.
He suggested rationalizing the routes for both traditional and modernized jeepneys when the latter's new units arrive.
MITSCOOP, like other jeepney cooperatives in the country, was created to comply with the Department of Transportation's current Public Utility Vehicle Modernization Program (PUVMP).
"We are in a transition period [for the PUVMP]. We are looking at the present scenario of the traditional jeepneys. Once modernized jeepneys arrive, we have to rationalize the routes because the purpose of the [transport service] cooperatives is for the availability of viable routes which could be taken [by modernized jeepney units]," he said.
"Definitely, there must still be dialogues between the city and the province, because there are many issues to be resolved. I don't think [provincial jeepneys would be entirely prohibited] because there is still a 6-month transition period," he added.
Under the Iloilo City's LPTRP, non-city jeepneys will no longer be allowed to enter Iloilo City. In addition, routes entering the city from Leganes, Pavia, and Santa Barbara were scrapped.