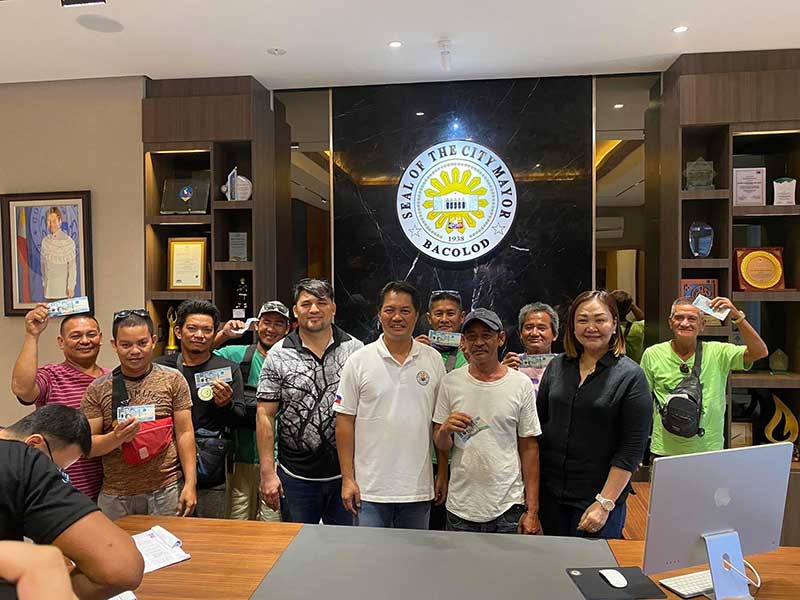 By Glazyl Y. Masculino
BACOLOD City – The City Government here recently released a fuel subsidy to tricycle operators/drivers here amounting to P1,000.
Mayor Alfredo "Albee" Benitez led the distribution of the financial assistance to at least 20 tricycle drivers at the Mayor's Office in Bacolod City Government Center (BCGC) on September 13, in the presence of Councilors Israel Salanga and Em Ang.
This is pursuant to City Ordinance No. 1003 authored by Ang which was approved in August 2022. It aims to provide fuel subsidies to all tricycle-for-hire with an existing valid franchise issued by the city government.
However, the distribution faced delays due to processing and lack of budget, according to Ang.
At least 5,000 tricycle drivers in the city can avail of the subsidy to aid them amid the price hike in gasoline.
Drivers need only comply with all the requirements set by the Commission on Audit (COA) so they can avail of the subsidy.
At present, there are only five tricycle operators and driver associations that have applied for the said subsidy.