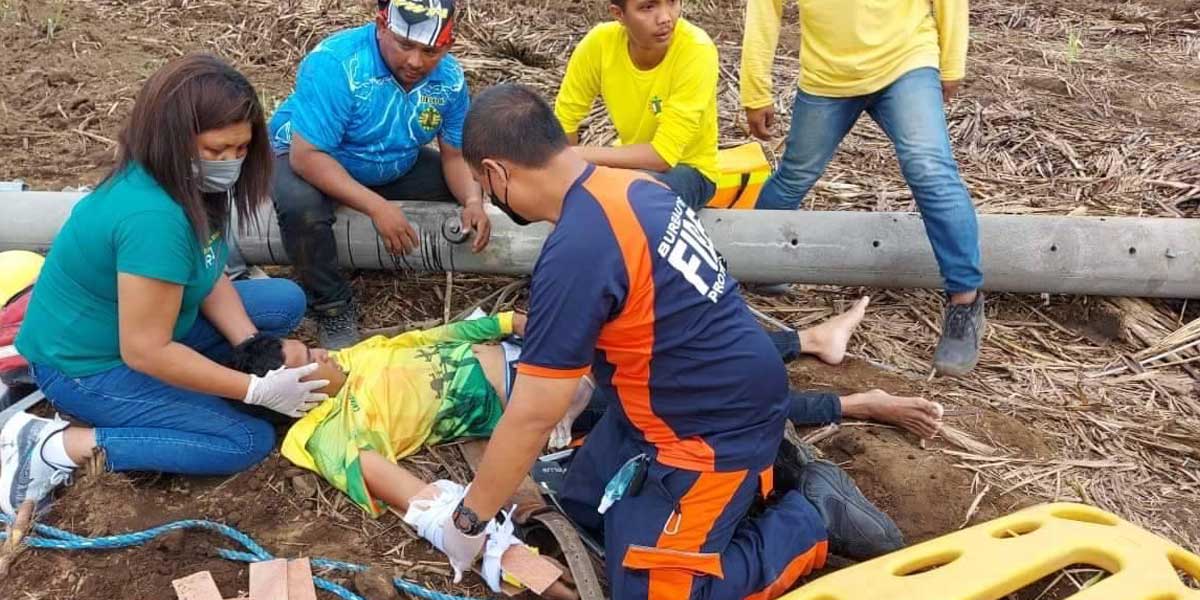 By Glazyl Y. Masculino
BACOLOD City – Two linemen of Iloilo II Electric Cooperative Inc. were wounded after they fell along with the electrical post they were repairing at Barangay Pilar, Hinigaran, Negros Occidental last Wednesday.
According to the Bureau of Fire Protection (BFP)-Hinigaran, the electrical post was already erected, and the linemen were checking the powerlines when the post suddenly fell.
The linemen were wearing harnesses as safety gear, but they were pulled towards the ground when the post fell.
Authorities believed that the soil probably eroded because of rain which caused the electrical post to become unstable in its position.
Both linemen suffered injuries in their arms, and were taken to a hospital.
The linemen were sent to the province to augment the manpower and hasten the power restoration activities following the devastation caused by Super Typhoon Odette.