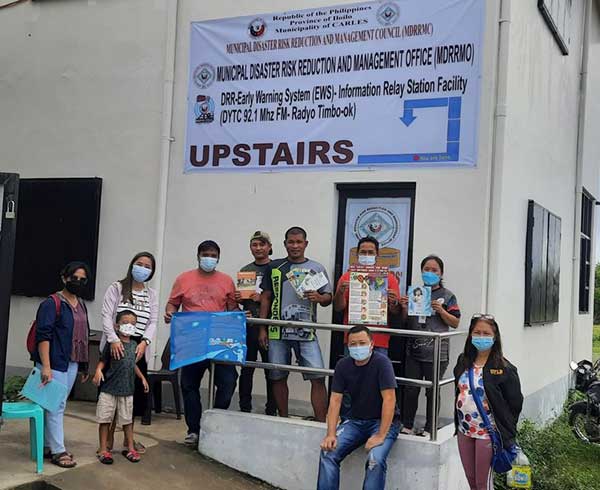 Vital information materials on COVID-19 were turned over to the Municipal Disaster Risk Reduction and Management Office and Department of Education District of Carles, Iloilo on Feb 4, 2022.
The materials consisted of 600 copies of three different infographics, 1500 copies of seven different tri-folded brochures, 60 copies of technical primer, and 200 copies of the storybook.
The materials have been developed to enhance the participation of young people and local government partners in disaster risk reduction and to strengthen local partners' capacities for pandemic preparedness and response.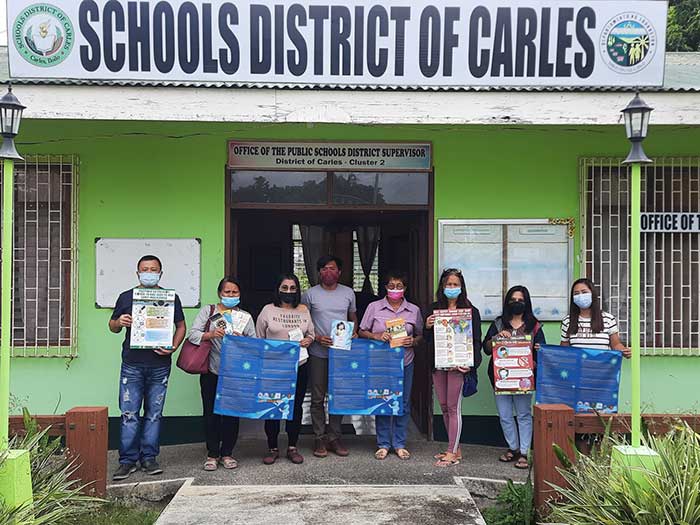 The infographics and brochures were developed by the children and youth of Carles involving school and community organizations through a contest organized by the UPVFI TEACH DRR Project in partnership with the LGU, SK Municipal Federation, DepEd District of Carles, and child and youth organizations in the municipality.
The Technical Primer on COVID-19 also developed by the local partners was printed in a bandana cloth for the community partners to use in multiple ways as face and headcover.
The COVID-19 Storybook for children in small islands is entitled "Si Yanila kag ang Gataw (Yanila and the School of Fish)."
It draws largely from indigenous knowledge systems as a means of coping with the COVID-19 pandemic. Interwoven in the development of the character and the story are traditional games, folklore, indigenous food preservation practices, traditional environmental knowledge, and customs.
It also covered advocacies on pandemic preparedness, health, nutrition, and food security.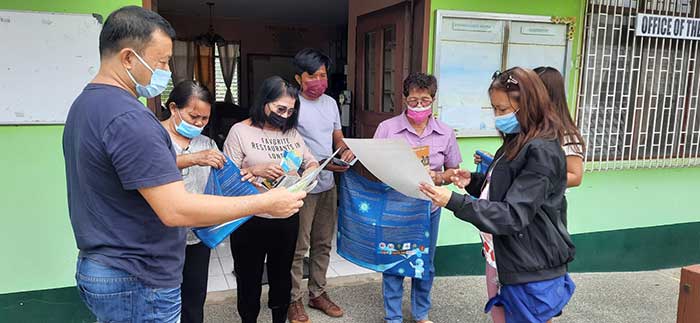 More importantly, Yanila is meant to inspire children with her innate desire to learn and be of help to her family at this time of crisis.
All the information materials are written in Hiligaynon language.
The primer, infographics, and brochures have also been developed in partnership with the Department of Health Western Visayas Center for Health Development Health Promotion Unit.
Development and production of all the information materials were spearheaded by the TEACH DRR Project of UP Visayas Foundation, inc. (UPVFI) with support from COP-BIDANI and CWVS of the College of Arts and Sciences. Funding support for the development and production of all the materials came from UNICEF. (Prof. Josephine T. Firmase)