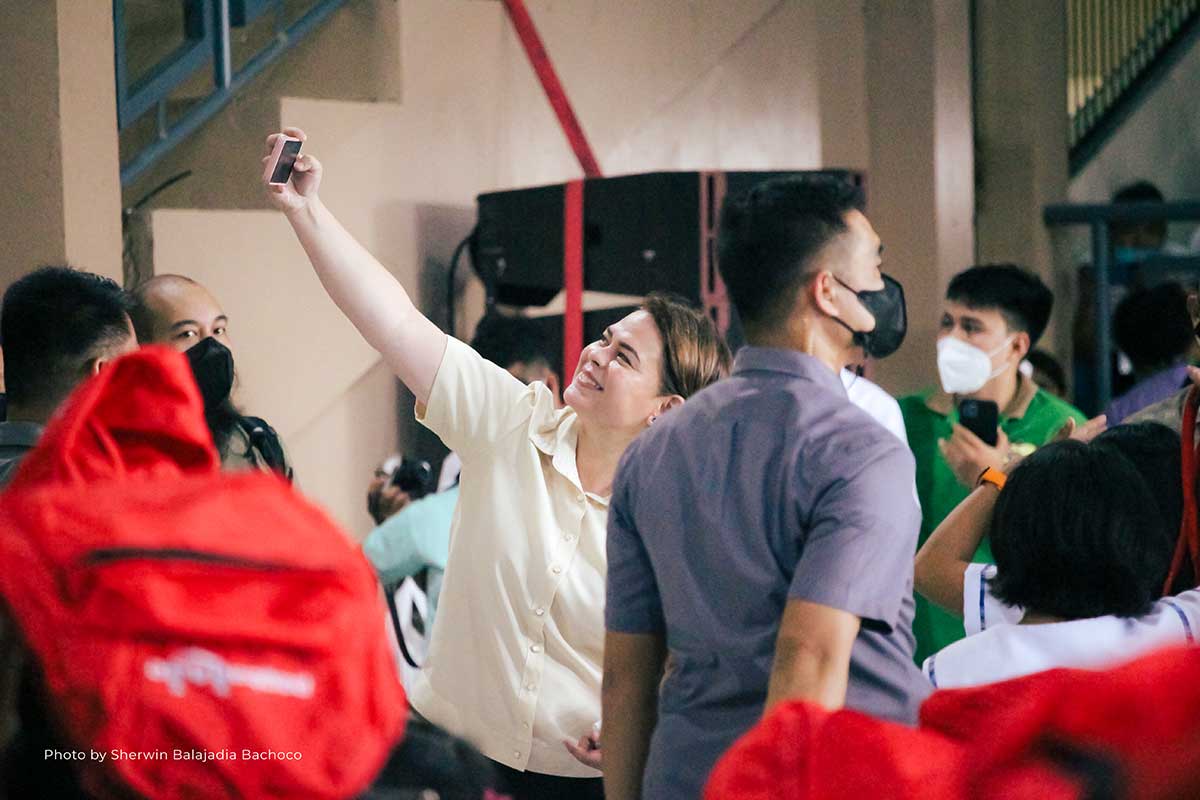 By Joseph B.A. Marzan
Vice President Sara Duterte visited the island province of Guimaras for the first time since the 2016 national elections, hoping to reconnect with its folk and provide help to its agricultural and education sectors.
The vice president graced the Guimaras provincial government's 'One Guimaras Convergence for Sustainable Agri-Fishery and Eco-Tourism Development', which bared the province's vision to become a top agri-tourism destination in the country within three years' time.
It was the first time that Duterte visited the island since the 2016 presidential election while campaigning for her father, former President Rodrigo Duterte.
She apologized for not having returned during the 2022 presidential election campaign as well as the 2019 senatorial election where her Hugpong ng Pagbabago (HNP) fielded its slate.
She nevertheless thanked Guimaras for the support she got in the 2022 elections despite landing in second place with 25,537 votes to Senator Kiko Pangilinan's 52,982.
Duterte's running mate, Pres. Ferdinand Marcos Jr., also lost in Guimaras with 25,792 votes against former vice president Leni Robredo's 66,071 ballots.
"In 2016, we were able to visit [Guimaras] for the candidacy of [President Duterte], and I remember staying here for two days, first to campaign, and then we decided to stay on for one more day because we saw the beauty of tourism destinations. We got so many pictures from your beach resorts and the island hopping that we did," Duterte recalled.
Duterte said that aside from the island's world-famous mangoes, it should also be known for its emerging bamboo industry, especially amid current economic circumstances as well as the government's push to increase its partnerships with the private sector.
"I believe Guimaras is only best known to many Filipinos as the island where one can find the best variety of carabao mangoes. But there is more to Guimaras apart from its world-class mangoes, I am truly pleased to know that the local government officials and people of the island are helping each other, supporting each other to promote the Guimaras bamboo industry," she said.
"The success of this undertaking will help local farmers, bamboo artisans, and traders, who may be instrumental in establishing and improving the vital chain. This initiative bears the promise of local Guimarasnon bamboo to become a source of income and livelihood."
As Department of Education (DepEd) Secretary, she also led giving school supplies to 250 Grade 1 and 250 Grade 7 learners, as well as relief supplies to 500 parents and 500 members of the Integrated Women's Alliance of Guimaras (IWAG).
While there, she reminded the children to stay in school and to continue studying, and likewise told parents to promote responsible family planning.
Prior to her Guimaras trip, she visited the Iloilo City Public Library in Jaro district on Thursday morning, where she conducted a storytelling session with select children from the city as part of its 85th Charter Day celebrations.
She also went to the Mayor's Dinner at the Iloilo Convention Center in Mandurriao district to honor the city's top taxpayers.