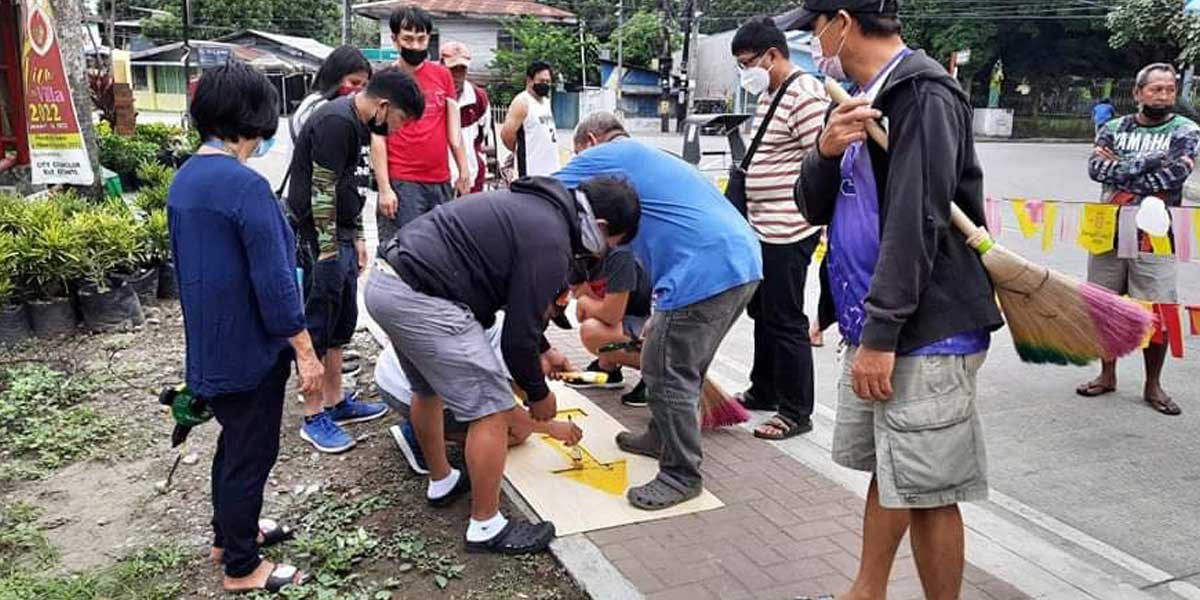 By Joseph B.A. Marzan
The campaign period for national candidates in the 2022 elections will start tomorrow, Feb 8, 2022 which means we will be seeing more campaign posters all over Iloilo City.
The Commission on Elections (COMELEC) Iloilo City Office has designated specific areas in all 7 district plazas where political parties and candidates are allowed to post, including:
–       Plaza Libertad (City Proper) – facing J.M. Basa Street;
–       Plaza Villa (Arevalo) – facing Iloilo Supermart, Arevalo District Health Center, and Arevalo Police Station along Rizal Street;
–       Jaro Plaza – facing Ledi Supermart up to Land Bank Jaro branch;
–       La Paz Plaza – facing Huervana Street and La Paz Police Station;
–       Mandurriao Plaza – facing Mandurriao Police Station on R. Mapa Street; and
–       Molo Plaza – facing Caltex Station and Yusay-Consing Mansion along Locsin Street.
Political parties and party-lists will be allowed to post with a limit of 12 by 16 square feet while individual candidates are allowed only until 4 by 6 square feet.
COMELEC Iloilo City Election Assistant II Jonathan Sayno told Daily Guardian that each political party and party-list had been assigned a specific area via raffled draw lots last Friday, February 4.
"Under Republic Act 9006, we should designate specific areas at the COMELEC common poster area, so we did a raffle. After the raffle, we recorded which party would get each spot until number 10. We did markings [on Feb. 5]," Sayno said in a phone interview.
"For example, if the Liberal Party got spot number 5, they will be able to post their campaign posters at every 5th spot with markings in all of the designated areas in our city plazas," he added.
If parties and candidates exceed their designated space or post in another, they will be given notice by the local election office to remove their posters within three days, and if these are not acted upon, these will be confiscated without warning.
For common areas in private properties, Sayno stated that these must be with permission from property owners and must follow the COMELEC rules on poster sizes.
"They just have to follow the rule of the maximum size of 2 feet by 3 feet for each poster, whether it would be on the COMELEC-designated area or on private property. On private properties, they can place as much as they want but they need to have consent of the owner. If the owner wants to clean up their property, they can remove the posters," he explained.
Posting in areas such as public schools, government office buildings, streetlamps, electric distribution poles, and trees are prohibited.
OTHER CAMPAIGN ACTIVITIES
As to other campaign-related activities, Sayno also said that physical rallies and recoridas will still be allowed, so long as they follow the rules.
He explained that according to the COMELEC's guidelines on in-person campaigning under Resolution No. 10732, all political activities will require the use of face shield and face mask as well as physical distancing.
Allowed capacities at these events will be determined by their Alert Level status. Iloilo City, being under Alert Level 3, will only be allowed to 50 percent of pre-pandemic venue capacity.
Selfies and beso-besos (kissing) will also be prohibited. Only those between 18 to 65 years of age will be allowed to attend physical campaign activities, and persons with co-morbidities will be prohibited.
House-to-house campaigning will still be allowed, but candidates will not be allowed to enter home premises.
National-level candidates will be required to seek permits from the Regional Campaign Committee, headed by the COMELEC Regional Director, to conduct physical campaign activities in any area under the region.
Local candidates will only be required to secure permit depending on the level of the position they seek. City or municipal candidates will only be required to seek from their local election office, while provincial candidates will be seeking from the provincial election office.
As to recoridas, which are jingles and voice recordings being played through trucks, they will be allowed by the COMELEC so long as they do not cause traffic disturbance. Noise disturbances will be subject to local government or police regulation.