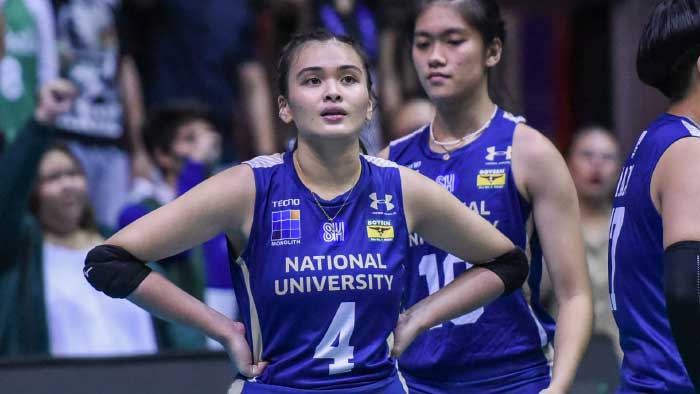 By Leobert Julian A. de la Peña
The Philippine women's national volleyball squad will be composed of the country's current young stars for the upcoming Southeast Asia Volleyball League tournament to be held in Vietnam.
A mix of the UAAP women's volleyball current stars will be headlining the team and will travel to Vietnam this weekend to contend for the title.
Leading the pack is Mhicaela Belen of the National University (NU) Lady Bulldogs, the UAAP Season 84 Rookie-Most Valuable Player (MVP).
Despite her age, Belen is already a staple in the national team and once suited up for the squad during the 2021 Asian Women's Club Volleyball Championship.
After a failed bid for a back-to-back UAAP women's volleyball title when they lost at the hands of the DLSU Lady Spikers, Belen and the rest of the Lady Bulldogs are currently in the off-season preparing for the next conference.
Backstopping Belen is Alyssa Solomon, her teammate in NU who won the Best Opposite Spiker award.
Solomon is expected to form a 1-2 offensive punch with her teammate Belen and will look to carry their chemistry on the international stage.
Also coming from the NU program that was named as a part of the national team roster are Camille Lamina, Shaira Jardio, Minierva Maaya, Evangeline Alinsug, Erin Pangilinan, and Myrtle Escanlar.
Completing the national team cast are Ateneo's Roma Doromal and AC Miner and UP's Niña Ytang and Kamille Cal.
"We're confident in the capability of these young stars seen as the future of Philippine volleyball. We have no doubts that they can carry our flag against the best in the region," said Philippine National Volleyball Federation (PNVF) president Ramon Suzara.