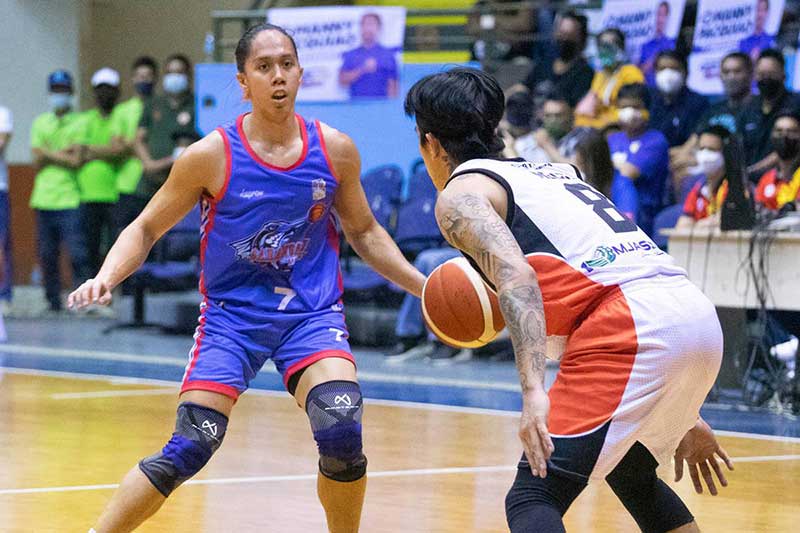 By Leobert Julian A. de la Peña
Social media basketball star Kyt Jimenez just reaped the fruits of his labor after securing a two-year contract with the San Miguel Beermen.
The 76th overall pick during the recently concluded PBA Rookie Draft received tons of praise after starting his workout with the SMC franchise and quickly got the trust of the coaching staff and their front office.
It was SMB team manager Gee Abanilla who confirmed the development and added that Jimenez is a good fit for the system that they will be running in the upcoming PBA conference.
According to Abanilla, the SMB coaching staff headed by Jorge Gallent had nothing but positive comments for the internet hoops stalwart.
A player who can handle the ball, score the leather, and create plays for his teammates, Jimenez first caught the attention of PHL basketball when he was a varsity guard at the Lyceum of the Philippines University.
After his stint at LPU, Jimenez took YouTube by storm when he became a part of the Mavs Phenomenal Basketball family and became their top player under the mentorship of coach Maverick, the organization's head honcho.
From there, Jimenez started to garner his own fan base after participating in several "Dayo Series" vlogs on the YouTube channel.
However, he wasn't able to sustain his availability in the next games of Mavs and earned a contract with the Maharlika Pilipinas Basketball League (MBPL).
Jimenez's draft stock in the PBA then rose after becoming the first-ever player in the MPBL to record a quadruple-double, tallying 33 points, 13 rebounds, 11 assists, and 11 steals during Sarangani's 125- 74 victory over Mindoro.
The combo guard will now team up with his idol Terrence Romeo, who also inked a fresh new contract extension with the Beermen just a week ago.