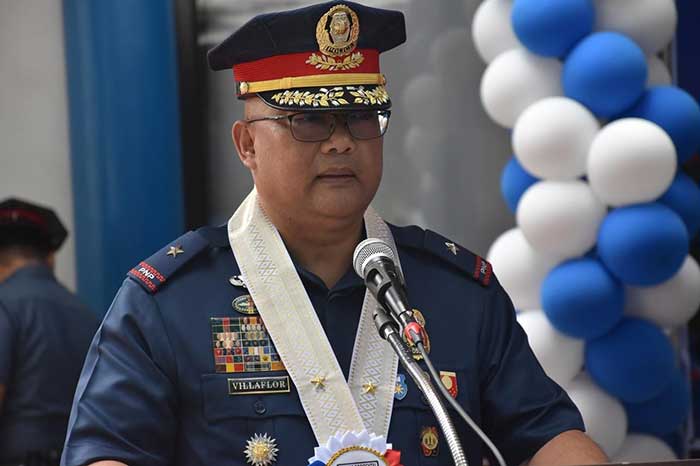 By Glazyl Y. Masculino
BACOLOD City – Police Brigadier General Sidney Villaflor, director of Police Regional Office (PRO)-6, said that he has already signed a dismissal order of one of the three policemen, who earlier tested positive for illegal drug use.
But Villaflor did not name the police officer who is about to be dismissed from service.
During his visit to the Negros Occidental Police Provincial Office (Nocppo) headquarters over the weekend, Villaflor said that these three policemen included one Nocppo personnel and two others from Panay.
Villaflor said that a police officer is furnished with a copy of the initial result of a drug test. Once positive, he/she is given 15 days to contest the result, he added.
The same specimen will be submitted to a drug testing center accredited by the Department of Health (DOH), he said.
Villaflor said the Nocppo personnel did not undergo a confirmatory test.
"Alam niya sa sarili niya na siya ay gumagamit perhaps," he added.
But, in the case of the two other policemen from Panay, Villaflor said that their confirmatory tests still yielded the same results.
"There's no way…Hindi na makocontest iyon kasi dalawang independent and separate drug testing centers na nagtest ng urine and positive pa rin," he added.
These three policemen were among the 13,000 organic PRO-6 members who underwent drug testing since Villaflor's reassignment in the region in May 2023.
Villaflor moved for the procurement of 15,000 drug test kits through the Philippine Anti-Drug Strategy (PADS) Fund in a bid to achieve 100% drug-tested organic personnel and have a drug-free workplace.
He said that there will be another series of drug testing in the region. "Hindi lang isang beses iyon. Tuloy-tuloy ang pag-drug test ng lahat ng organic personnel ng PRO-6," he added.
For his part, Police Major Rhojn Darell Nigos, public information officer of Nocppo, said the police officer from the province has been restricted already at the Regional Personnel Holding and Accounting Unit (RPHAU) in Iloilo, pending further investigation.
"On trial pa siya for his administrative case pero nasa region na siya," he added.
COMMAND VISIT
Meanwhile, Villaflor stressed in his message during his visit to the provincial police headquarters the importance of the love of every personnel for their chosen profession being the protector of humanity and the steward of peace and order.
He instructed the police officials to learn by heart and mind the Police Operational Procedure which is the Bible of every police officer in implementing the law.
He held a command conference, wherein Police Colonel Leo Pamittan, Nocppo director briefed him on their accomplishments in the province.
He thanked the Nocppo personnel for their tireless effort which has a big impact on the performance of PRO-6.
He also turned over cash to Nocppo as additional funds for the operational expenses of the provincial police force.