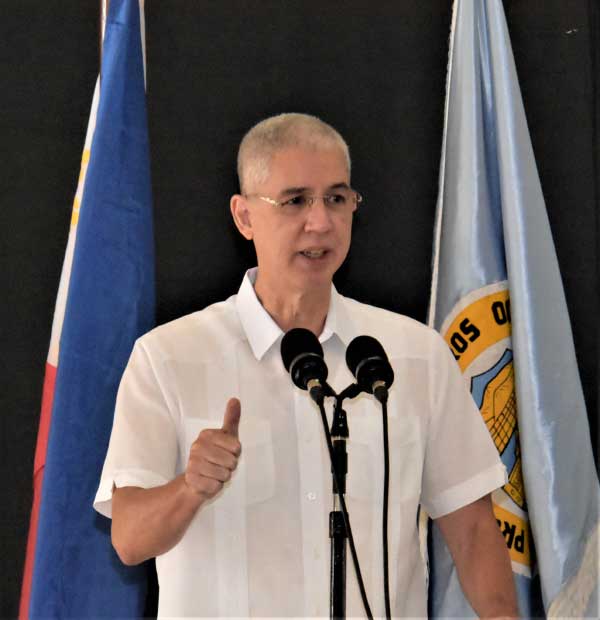 By Dolly Yasa
BACOLOD City – About 179 exhibitors are set to join the 37th Negros Trade Fair slated on September 16 to October 1, 2023 in Manila.
Negros Occidental Governor Eugenio Jose Lacson said on Wednesday during the Media Launch and briefing of exhibitors for the NTF that this year's fair is themed "Amuma", a Hiligaynon term that embodies the concept of nurturing.
"This attribute is deeply ingrained in the Negrense culture and character," he added.
Lacson said that the Negros Trade Fair holds the distinction of being the country's longest-running provincial trade fair hosted in Manila.
"Its primary objective is to provide a platform for our micro, small, and medium enterprises to expand their individual markets and seize opportunities for product export and trade," the governor further said.
Lacson also said that the enduring success of the NTF over the years "owes much to the unwavering support and cooperation of our exhibitors, stakeholders and partners."
He further said that through the event, members of the Association of Negros Producers and the assisted MSMEs assisted by the provincial government will have the opportunity to showcase the very best that Negros Occidental has to offer.
The governor also said that this year's NTF aims to feature 100 selling booths, each showcasing new creations and innovative products from ANP's six product sectors.
He added that the event will also serve as a platform to promote and showcase the assisted MSMEs of the provincial government facilitated by various offices including the Livelihood Technology Livelihood Development Center, Office of the Provincial Agriculturist, Provincial Veterinary Office, and the Provincial Environment and Management Office.