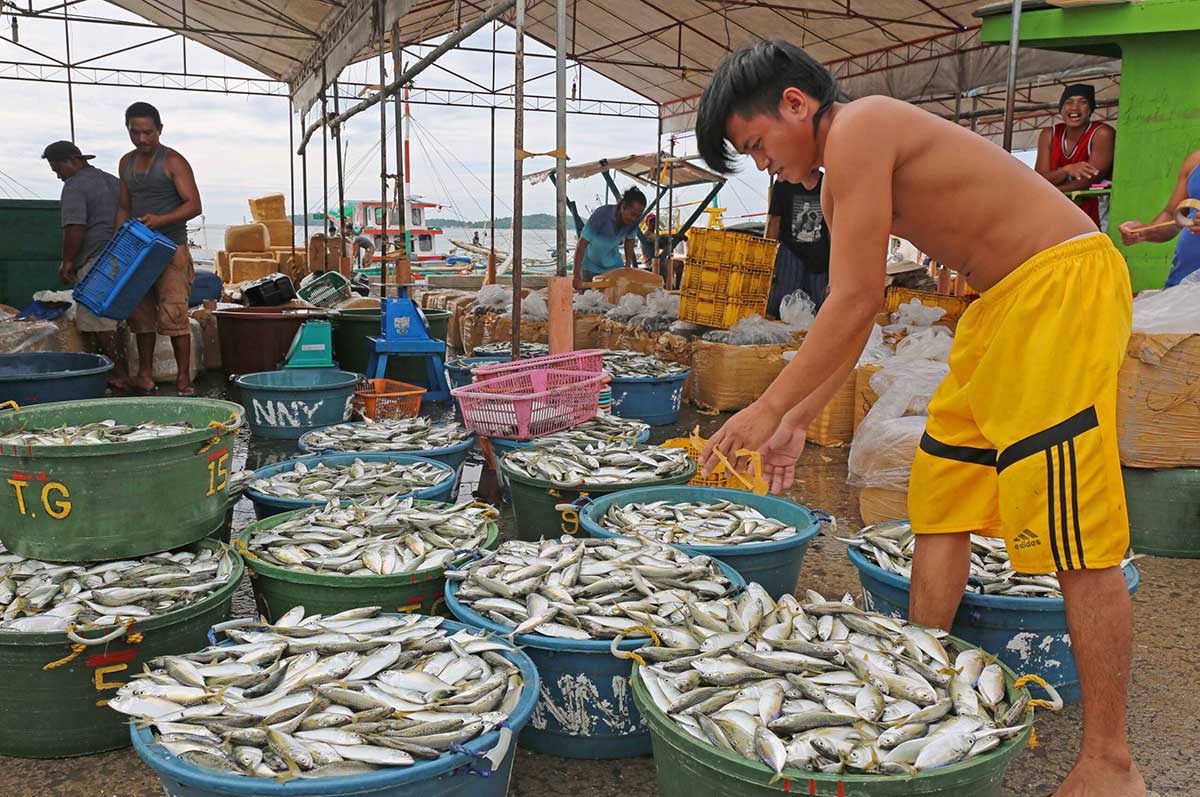 By Rjay Zuriaga Castor
The Visayan Sea will be closed to fishing from November 15 to February 15 next year to ensure the conservation of the fish species in the area.
The Bureau of Fisheries and Aquatic Resources (BFAR) in Western Visayas said that the three-month hiatus, known as 'Ang Pahuway sang Baybay' (The Rest of the Sea), is in line with Fisheries Administrative Order No. 167-3.
The closure prohibits the catching, killing, selling, or possessing of various sardines, herrings and mackerels species within the conservation area.
These species are locally known as tamban, tunsoy, haul-haul, hasa-hasa, halobaybay, tamban, lapad, tamban lison, lapa, bulao, alumahan, lao-lao, tabagak, liryan, tulis, balamtiyong, and hilos-hilos.
BFAR emphasizes that the ban is to provide sexually mature sardines, herrings, mackerels, or their larvae an opportunity to lay eggs, proliferate, and grow over the three-month period.
The month of November to February is identified as the spawning season of these fish species based on gonadal studies.
The fishing ban will stretch from the coastal waters of Culasi Point to Olotayan Island in Capiz, Gigantes Island Lighthouse, Madridejos to Bantayan Island in Cebu, Danao River to Tomonton Point in Negros Occidental, and Talisay River in Iloilo.
BFAR warned that violators will face imprisonment ranging from six months and one day to six years, a fine of P6,000, forfeiture of their catch, and cancellation of their fishing permit or license.
To enhance policy enforcement, BFAR will employ land-based and seaborne patrol operations, as well as monitoring and surveillance operations utilizing the satellite-based tool, Visible Infrared Imaging Radiometer Suites.
Additional measures also include market and landing denial operations, information, education, and communication activities, and portside boarding and inspection operations.
The Bureau of Agricultural Statistics in 2011 reported that the Visayan Sea, which covers 22 municipalities, contributed at least 1.15 percent of the total production of sardines and mackerels from 2005 to 2010.
The production declined by about 24 percent from nearly 600,000 metric tons in 2010 to around 472,000 metric tons in 2011, prompting the BFAR to rigorously implement the closed season.