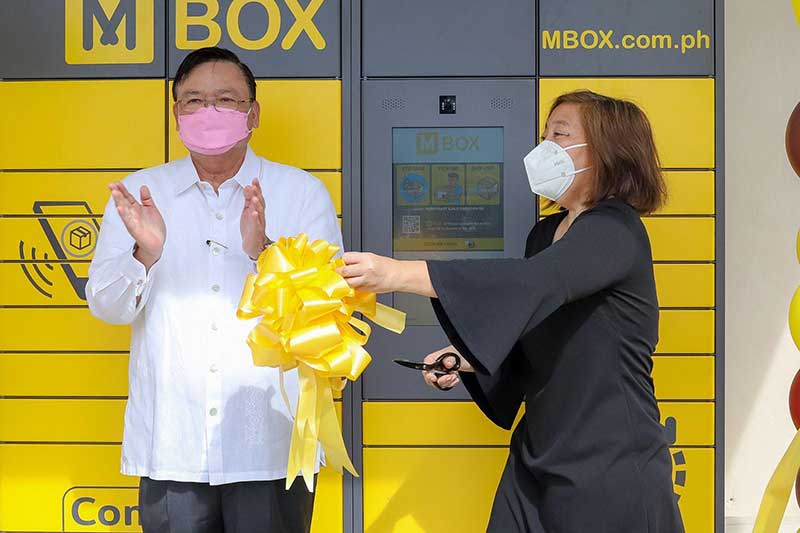 Edgar "Injap" Sia II's MerryMart launched on Dec 21, 2021 the first MBOX Smart Lockers and Community Hub in the Visayas with a ribbon-cutting event at the MerryMart Diversion store. The event was graced by the Iloilo City Mayor Jerry Treñas together with representatives of MerryMart headed by Chief Business Development Officer Ditas Taleon.
In her welcome remarks, Ms. Taleon said "We are happy to share with you a couple of firsts for MerryMart that are launching here…right here in Iloilo City…ang aton nga pinalangga nga ciudad." She added, "We are introducing the MBOX Smart Lockers which is the first of its kind in Iloilo City and in the Visayas. And also, this is the MBOX Community Hub which is the first of its kind in our country."
MBOX Smart Lockers are self-service lockers that are accessible 24/7, where users can pick up and drop off packages at their convenience. Packages are delivered and placed inside MBOX Smart Lockers by couriers, hence eliminating the need for face-to-face contact. As soon as a package arrives, it is UV light disinfected, and the locker sends an SMS text alert with a pick-up code to the recipient.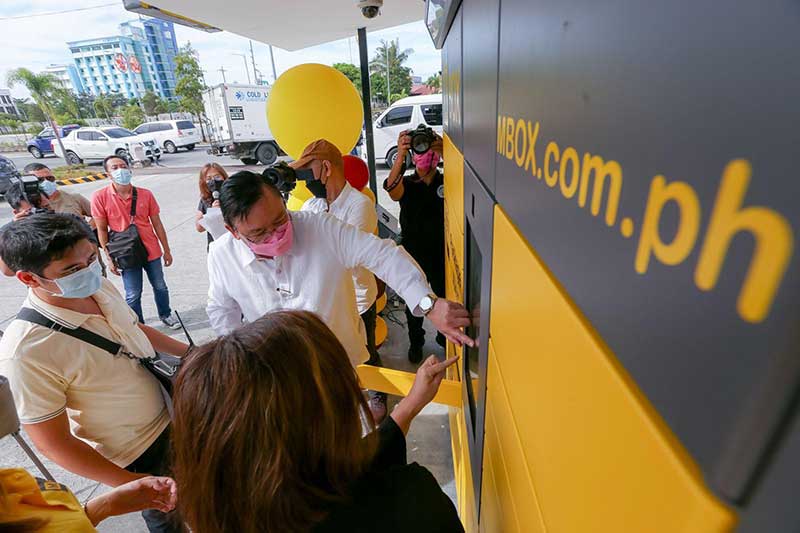 The MBOX Community Hub at MerryMart Diversion is a first of its kind. The hub will eventually house an ATM next to the MBOX locker so people of the community can withdraw cash and pick-up packages in one convenient stop, 24/7. Also, MerryMart Diversion customers can call in their orders at 0917-142-1111, then pay and pick-up at the MBOX smart locker. MBOX accepts QR payments from most e-wallets (like GCASH, PayMaya, GrabPay and ShopeePay) and banks (through InstaPay).
Mayor Treñas in his keynote said, "Since online shopping has become very popular among Filipinos during this time, this innovative system will truly be advantageous for all of us. This is also aligned to our dreams of making Iloilo a smart city. And we hope to see more innovations such as this in our community."
MBOX Smart Lockers are also available at Ferry Terminal, CityMall-Parola and soon at the Iloilo City Hall.
For more information about MBOX, visit www.MBOX.com.ph or email [email protected].