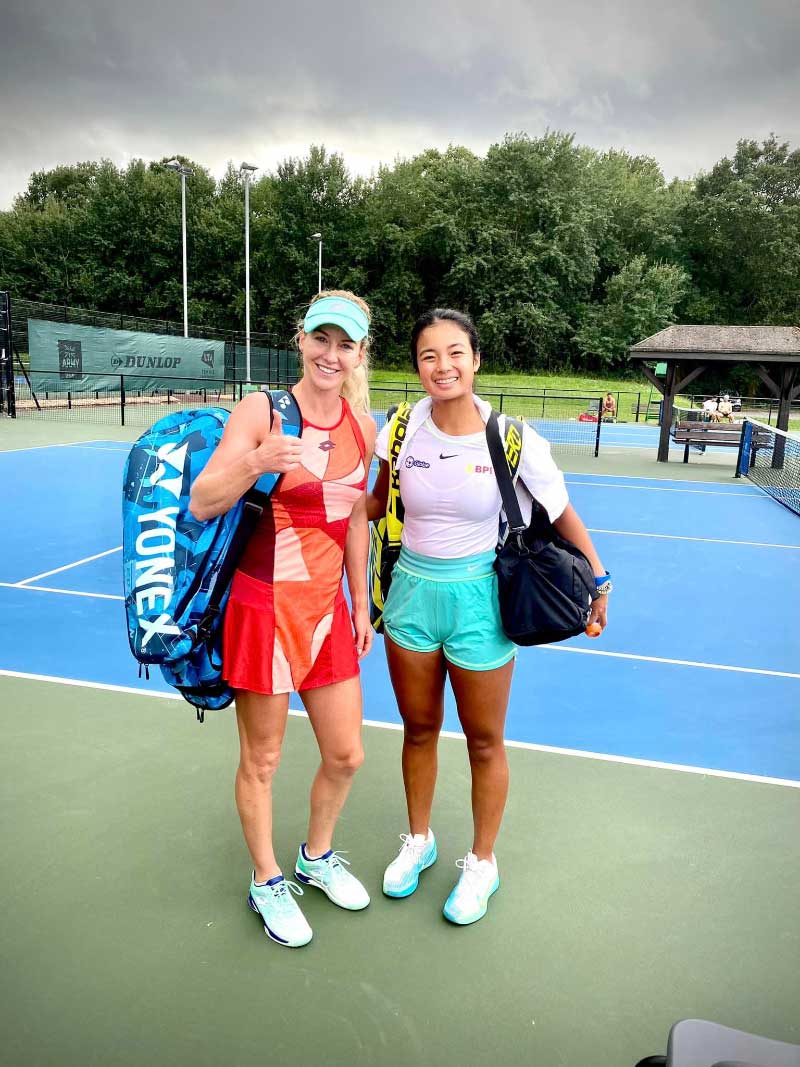 By Leobert Julian A. de la Peña
Filipina tennis sensation Alex Eala is still carrying her championship momentum after winning two-straight matches in the ongoing International Tennis Federation (ITF) W25 Aldershot GB Pro Series held in Great Britain last August 16, 2023.
The 18-year-old superstar swept Ranah Akua Stoiber of the United Kingdom in the women's singles category- 6.2, 6.4- and also pulled off a doubles win together with her Polish partner Urszula Radwanska- 6.3, 7.5- against UK's Lauryn John-Baptiste and Emily Appleton.
Fresh off a championship title during the W25 Roehampton ITF circuit three days ago, Eala showed she can perform at the highest level despite the hectic playing calendar schedule.
It was a consistent performance for Eala in her singles matchup against Stoiber after bullying her with several down-the-line forehand winners that became the story of the entire Round of 32 games.
Despite the heavy net pressure applied by the UK standout, Eala was just in her zone and pummeled the baseline with her powerful groundstrokes.
Eala then capped off her majestic performance with back-to-back forehand net pick-ups which resulted in a score when Stoiber failed to rush to the net.
Meanwhile, the doubles showdown against the UK duo was a grueling one when Baptiste and Appleton provided some scare in the second set.
The UK tandem was close in forcing a deciding third set but thanks to Eala and Radwanska's timely net defense that saved them some points to avoid a service possession loss.
Baptiste and Appleton shifted gears in the last minute and started to play defensive tennis when they stayed in the baseline but that move proved to be with no help as Radwanska red their lobs and ended it with several powerful smashes.
The tandem of Eala and Radwanska scored an impressive 63 total points won and also tallied 41 service points compared to the opposition's 33.