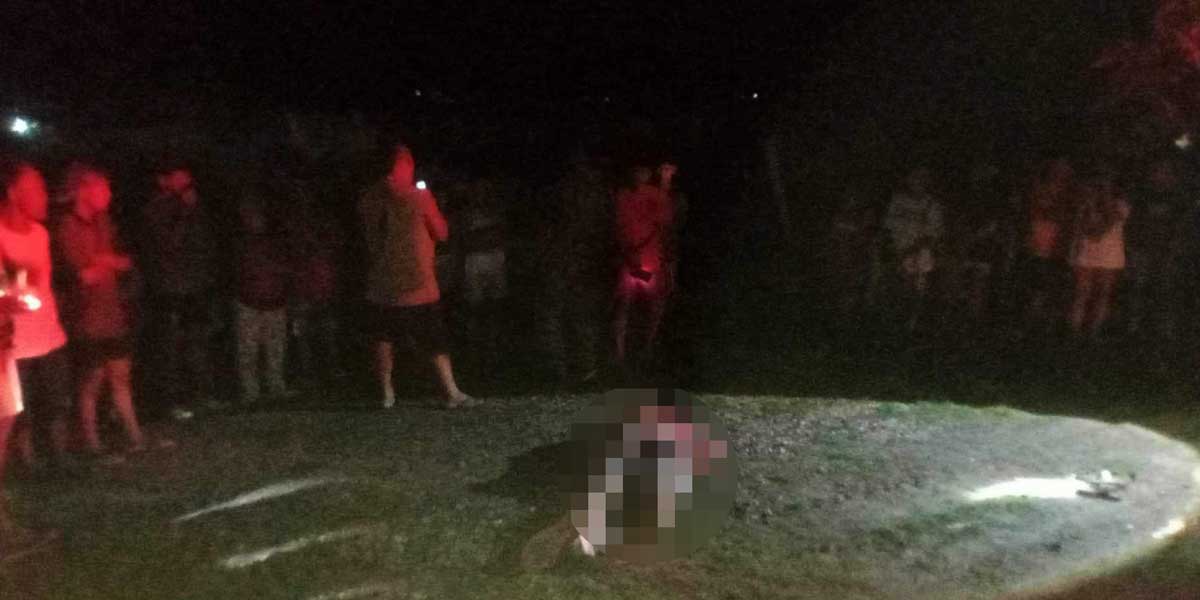 By Glazyl Y. Masculino
BACOLOD City – Police said the killing of a delivery van driver in Escalante City, Negros Occidental over the weekend might be a case of mistaken identity.
Police Major John Ganzon, city police chief, said the victim identified as John Mark Sotto of Barangay Estefania here may have been mistaken by the perpetrator for his twin brother.
Ganzon said that based on their investigation, Sotto's twin brother posted bail for a qualified theft case here.
Sotto's twin brother was also allegedly involved in a love affair, according to Ganzon.
Thus, the police believe that the suspect might have grudges against Sotto's brother.
On August 13, Sotto and his helper met with his co-driver to get his weekly salary in Barangay Old Poblacion before going to Cebu to get some products for delivery.
Ganzon said that it's possible that the suspect tailed the victim until they reached the said area where he approached the latter.
A man wearing a black t-shirt with a black face mask parked his car without a plate number behind the victim's van.
The suspect then asked for water because his car was overheating.
When Sotto answered that they didn't have water, the suspect suddenly drew a firearm and repeatedly shot the former.
Police recovered from the scene eight fired bullets from a .45 caliber firearm.
Ganzon said they are checking a closed circuit television (CCTV) camera to confirm if indeed the victim was tailed by the suspect.
He said they are looking for witnesses who can identify the suspect.