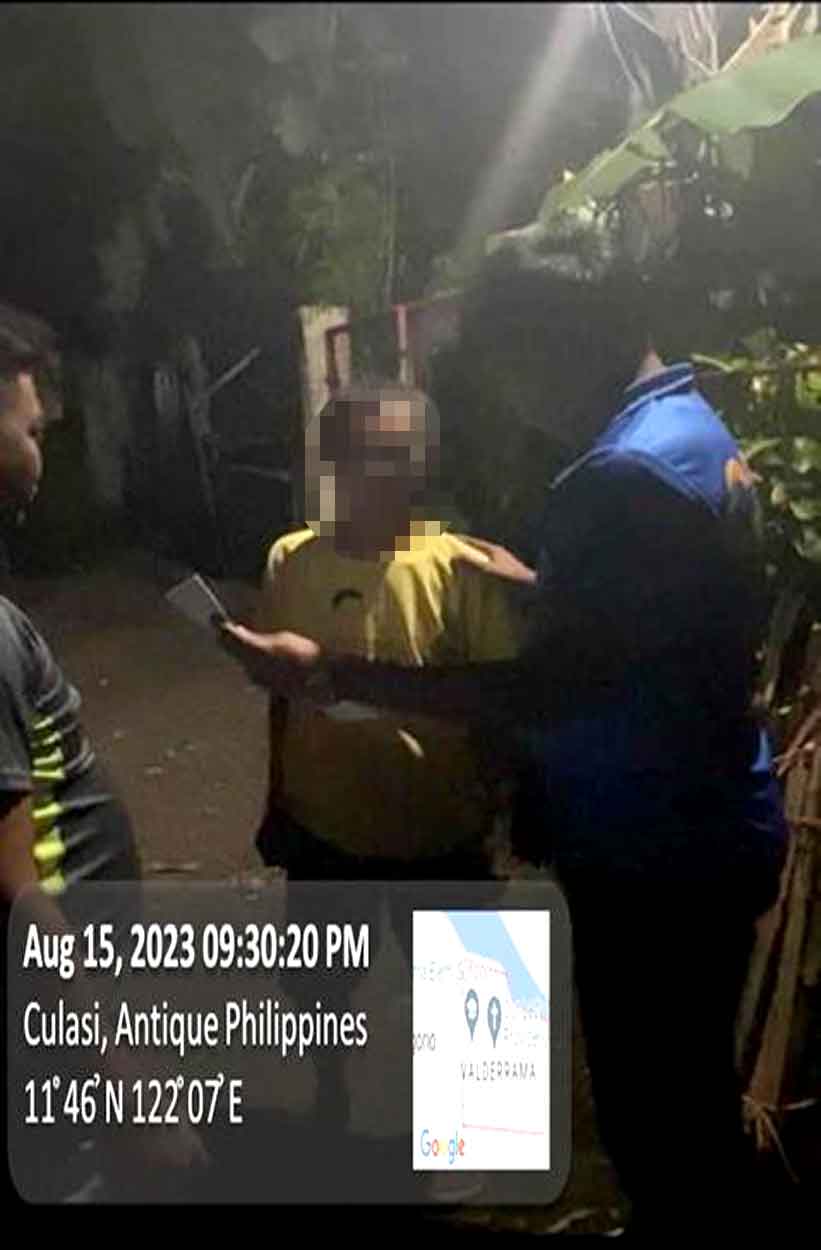 By Jennifer P. Rendon
A farmer was arrested for accusations of repeatedly molesting a kin in Culasi, Antique.
Judy Sibugan, a 58-year-old widower, was nabbed at his house in Barangay Valderrama, Culasi around 9:30 p.m. on August 15.
The Culasi Municipal Police Station, together with the Criminal Investigation and Detection Group (CIDG)-Antique Field Unit and Antique Police Provincial Office (AnPPO) Provincial Intelligence Unit, served the arrest warrant against Sibugan for five counts of rape.
Judge Josefina Fulo Muego of the Regional Trial Court Branch 13 in Culasi, Antique issued the arrest warrant on Aug. 14, 2023 with no bail.
Staff Sergeant Armando Paulino, Culasi police investigator, said the suspect is currently the top most wanted person of Antique.
A relative stood as complainant against the suspect.
Sibugan did not admit nor deny the accusation but was aware that a case was filed against him.
He is presently in the custody of Culasi PNP.