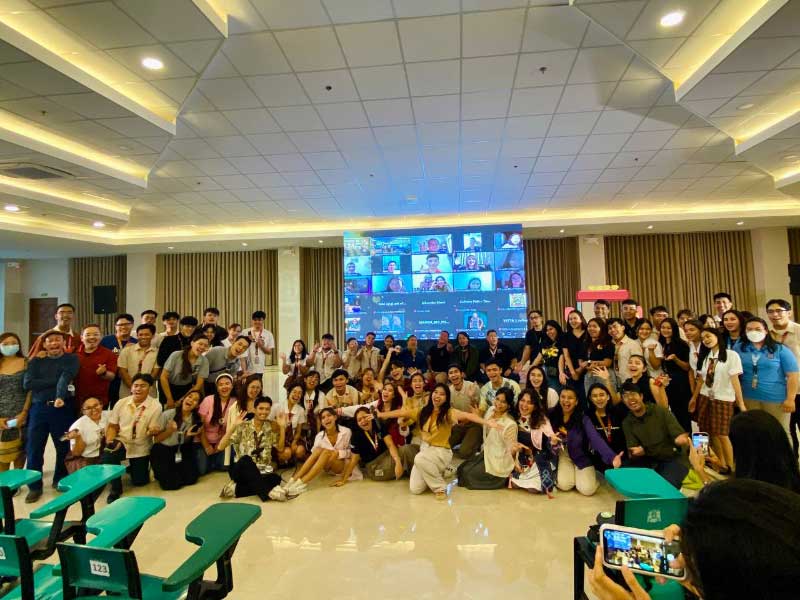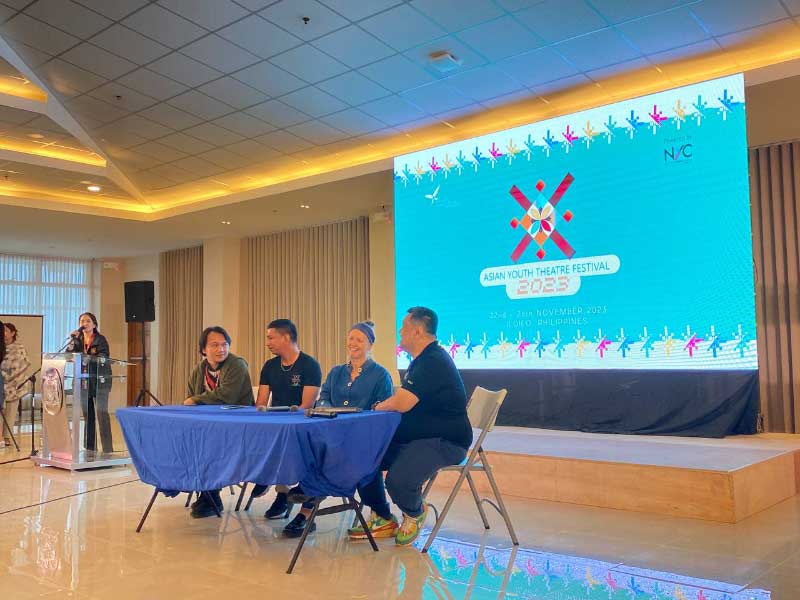 By Mariela Angella Oladive
Curtains Up! Kruhay!
The University of San Agustin (USA) Little Theater, in collaboration with Teatro Guindengan and Youth Advocates Through Theater Arts (YATTA), is gearing up for the Asian Youth Theatre Festival 2023 from November 22 to 26, following its official launch during a press conference on September 8 at the USA CPMT Building.
Themed "Weaving Hope," the festival will unite 13 countries from Asia representing a confluence of diverse cultures and artistic talents to celebrate the art of theater. The participating nations include Bangladesh, Brunei, Cambodia, India, Indonesia, Japan, Malaysia, Myanmar, Sri Lanka, Singapore, Thailand, Vietnam, and this year's host country, the Philippines.
In a press conference, AYTF founder and artistic director Claire Devine and International Relations Director Nikki Cimafranca said they excited for this year's festival that began in 2016.
The festival was conceived as a bridge to connect countries and cultures across Asia and create a network of art practitioners dedicated to advancing the arts within the region.
As AYTF continues to thrive, this year's festival will feature over 20 live performances, post-show discussions, workshops, and plenary sessions. It also welcomes four new groups to its roster – Nanyang Academy of Fine Arts in Singapore, Thukhuma Khayeethe from Myanmar, Cultura Fish from Vietnam, and Stages Theatre Group from Sri Lanka, WATTS (Why Are Teenagers So Sad).
One of the festival's highlights is the collaborative performance, where representatives from each country will work together to create a unique theatrical production inspired by the festival's theme.
This collaborative effort will be developed over four days under the guidance of a professional stage director, showcasing the week's immersive experiences.
NCCA National Committee on Dramatic Arts Secretary Ted Nudgent Fernandez Tac-an shared several key takeaways of AYTF, emphasizing its role in promoting awareness and action, uniting diverse youth, teaching, touching, and transforming individuals, and encouraging a willingness to embrace failure as a path to growth.
Tac-an stressed the importance of theater as a safe space, saying, "AYTF is inclusive, it is for everyone."
USA Little Theater artistic director Eric Divinagracia took on the importance of community involvement in making AYTF a reality.
"The only way we're going to make AYTF possible in Iloilo is for the community to come together," Divinagracia said.
He also highlighted that this year marks the University of San Agustin's 120th year, and AYTF is a gift to celebrate this milestone.
Divinagracia expressed his enthusiasm about hosting the grand event and showcasing the immense talents of the Philippines on the grand stage.
"I think you [University of San Agustin] are very ready for us," he added.
Cimafranca said the choice of Iloilo City as the festival venue was attributed to its reputation as the "City of Love," a sentiment that resonates with AYTF's love for theater and arts and love for empowering young talent.
The organizers expressed utmost confidence in the USA Little Theater's capacity to host this prestigious event.
This year is the first time the festival will be held live in the Philippines after being conducted online in 2021 due to the pandemic.
To ensure accessibility for all theater enthusiasts, the workshops offered during the festival will be free of charge, with capacity on a first-come, first-served basis. Workshops will extend to various cultural practices beyond theater, offering a window to Asian cultures.
The event also includes an open stage where enthusiastic performers are welcome to register, take the spotlight, and showcase their remarkable talents on stage.
With preparations in full swing, AYTF 2023 promises to be a one-of-a-kind celebration of culture, creativity, and hope.
The public is warmly invited to join the celebration of "Weaving Hope" and experience the beauty of theater and cultural exchange at the Asian Youth Theatre Festival 2023 on November 22 to 26, 2023, in Iloilo City.