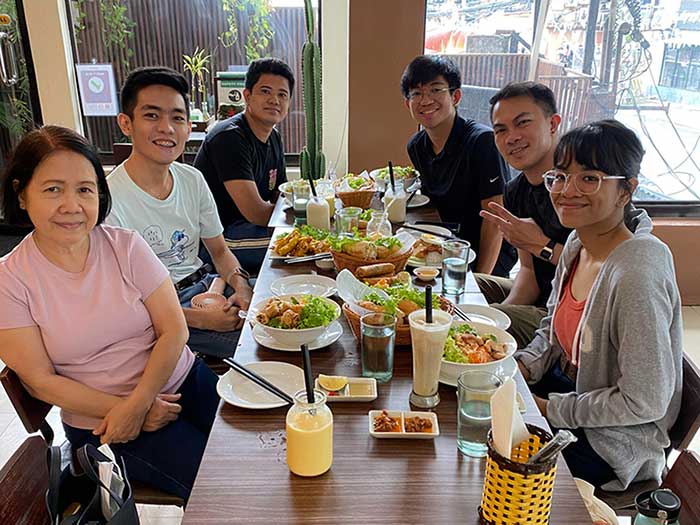 Bee nests are a marvel of natural engineering that have inspired human engineers and inventors for centuries. Now, Filipino researchers are investigating ways to create porous materials that not only mimic the strengths of beehives but are also able to selectively trap microparticles. These new materials have potential uses in everything from water purifiers to medical sensors.
Jonathan Patricio, Gillian Kathryn Yap, Jose Jesus Gayosa, and Dr. Susan Arco of the UP Diliman College of Science's Institute of Chemistry (UPD-CS IC) and colleagues from the Ateneo de Manila University (ADMU) were able to control the physical properties of porous polyvinyl chloride (PVC) films by adjusting the drying temperature used in the manufacturing process.
The PVC is formed around droplets of water which, when they evaporate, leave a pattern of microscopic holes reminiscent of a bee's nest. Such honeycomb structures have long been recognized for their engineering applications:
"One of the most interesting structures inspired by nature is the honeycomb pattern… Its unique properties and structure inspired the construction of light and robust aircraft and spacecraft, protection gear, panels, packaging, and cushioning because of an ability to absorb impact and energy," the researchers explained in their paper.
"The repeating units of a honeycomb pattern can also effectively trap particles and impurities thus making them a promising structure for air and water filters," they added.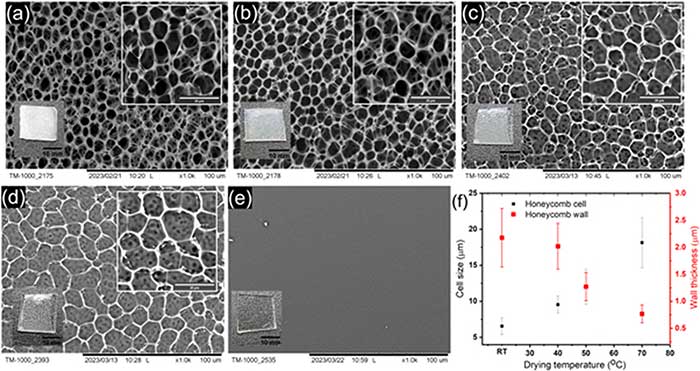 The researchers also explored the wettability of the various honeycomb PVC materials they created, as well as the potential of selectively trapping microparticles by subjecting the honeycomb to an electric charge.
The study "opens the possibility of integrating polymeric honeycomb structures into substrates used for microparticle trapping, sensing, and other related applications," the researchers concluded.
References:
Budlayan, M. L. M., Patricio, J. N., Yap, G. K. B., Gayosa, J. J. A., Arco, S. D., Diaz, J. M. A., & Guerrero, R. A. (2023). Honeycomb pattern formation on poly(Vinyl chloride) films: Electrically-driven microparticle trapping and the effect of drying temperature. Materials Research Express, 10(8), 085304. https://doi.org/10.1088/2053-1591/acefb1