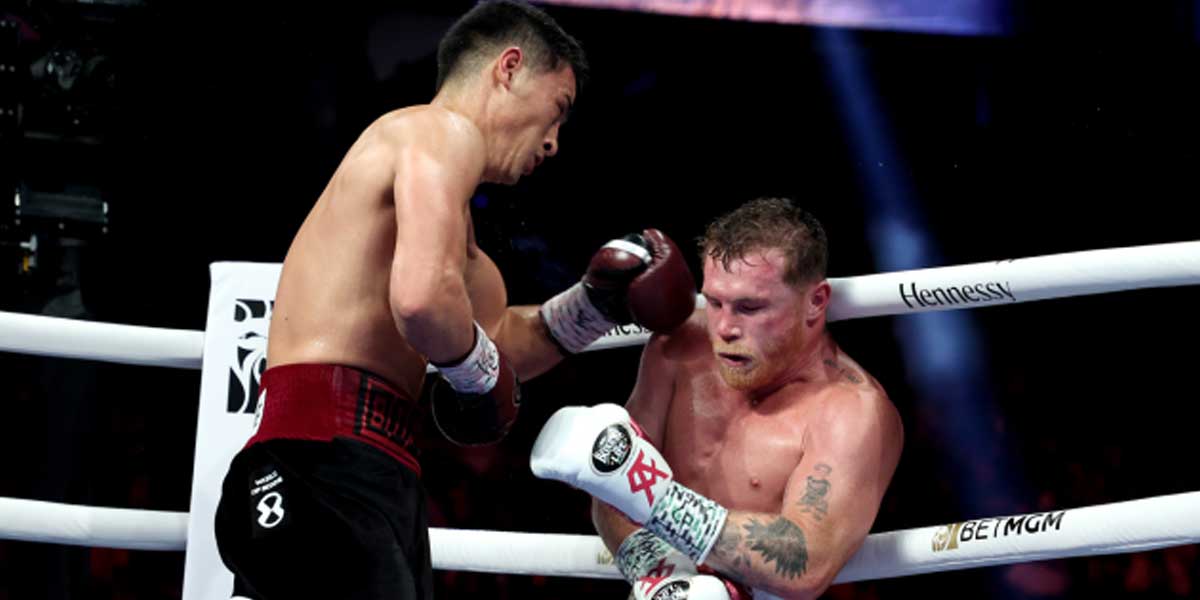 By Leobert Julian A. de la Peña
For the first time in nine years, the great Canelo Alvarez has been taken down.
In a bid to add another world championship belt after unifying the super-middleweight division last year, Alvarez finally found his match and succumbed at the hands of the current World Boxing Association (WBA) light-heavyweight champion Dmitry Bivol via unanimous decision.
It was an odd sight to see as the ever-dominant Alvarez got out-boxed and bullied for 12 straight rounds against the technical and smart Bivol who just landed more significant shots.
From the get-go, Bivol used his reach and height advantage as he connected several times on his signature three-jab combinations.
Also slick and defensive, Bivol was able to hold his ground for the rest of the fight after showing a much-improved defensive strategy that negated Alvarez's hounding pressure.
Every time Alvarez stepped on the gas and threw his power hooks, Bivol absorbed the contact while keeping his guard up and turns to his right shoulder for an immediate counter score.
The sequence continued until the last round and gave the smaller Alvarez tons of problems because he was getting hit before cutting the distance he wanted to earn some points.
Alvarez started to come alive in the ninth round after keeping Bivol on the ropes to score some power shots but failed to capitalize for a longer stretch of offense.
Bivol then put the icing on the cake in the last two rounds and stayed patient defensively to avoid getting further damage from the surging Alvarez.
After the fight, punching statistics showed that the reigning light-heavyweight champion threw an insane 59 punches per round and landed at least 13.
On the other hand, Alvarez was only able to throw 84 total punches in 12 rounds and recorded his career-low in terms of punches thrown.
Alvarez's loss to Bivol is only his second in his professional career since falling to the legendary Floyd Mayweather Jr. last September 2013.