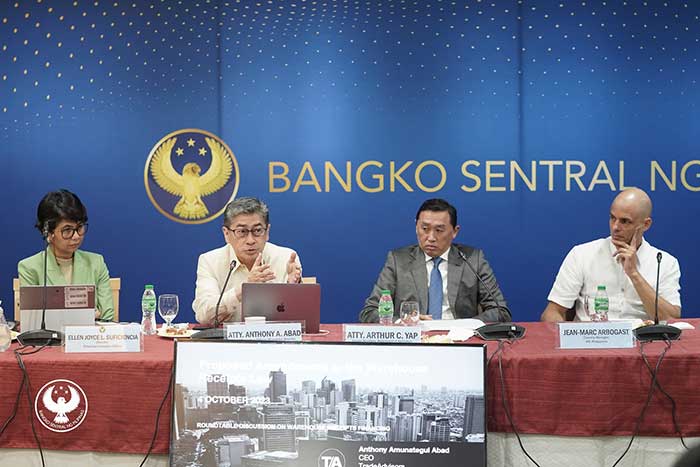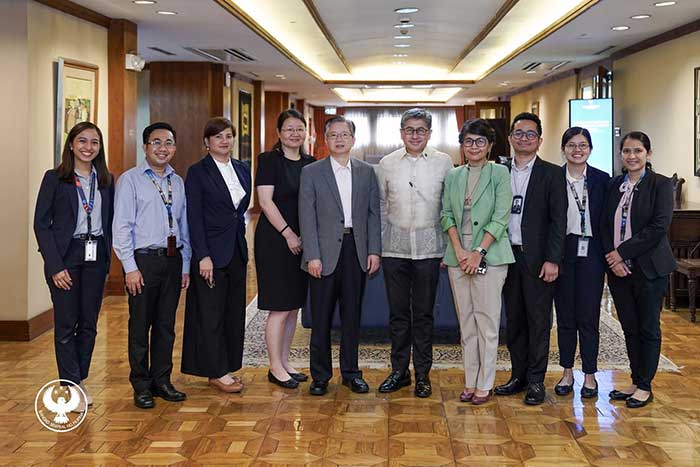 A roundtable discussion (RTD) led by the Bangko Sentral ng Pilipinas (BSP) and the International Finance Corporation (IFC) has rallied support for the immediate passage of the Warehouse Receipts (WR) Financing Bill.
Over 40 representatives from banking associations, government agencies and the private sector took part in the RTD held at the BSP head office in Manila on 4 October 2023
Aside from tackling the legislative process for the WR bill, the attendees exchanged knowledge on WR finance practice in developed markets, the needs and digitalization of the agriculture sector, and the next steps for the country's lenders and policymakers to move forward with WR finance.
The central bank and IFC spearheaded the RTD in line with the House of Representatives' approval last May 29 of "An Act Providing for the Revised Warehouse Receipts Law of the Philippines," which was transmitted to the Senate last May 30.[1]
The bill aims to strengthen and modernize the Warehouse Receipts Law of 1912 by establishing a central electronic registry where goods and products can be deposited in exchange for a warehouse receipt that can easily be traded, bartered or sold in order to obtain credit.
This can help boost the confidence of banks and other financial institutions on the viability of warehouse receipts as loan collateral.[2]
Based on the experience of other countries, a well-functioning WR system can help raise farmer income and access to credit, reduce post-harvest losses, improve stability of market prices, and increase food security.
WR financing is also a priority initiative for micro, small and medium enterprises under the National Strategy for Financial Inclusion 2022-2028.
---
[1] https://hrep-website.s3.ap-southeast-1.amazonaws.com/legisdocs/first_19/CR00456.pdf