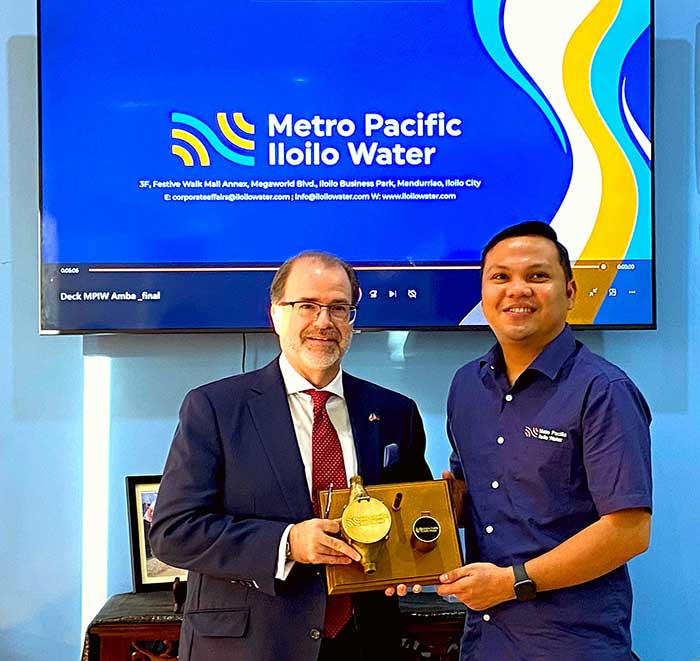 Metro Pacific Iloilo Water Chief Operations Officer Robert Cabiles welcomes the Canadian Ambassador to the Philippines His Excellency David Bruce Hartman during a courtesy call meeting at the MPIW Office on October 20.  He was accompanied by Mr. Guy Boileau, Counsellor and Senior Trade Commissioner of the Canadian Embassy to the Philippines.
A briefing was held on the current victories and challenges of Metro Pacific Iloilo Water particularly in the field of non-revenue water, infrastructure development, water resources, and wastewater management.
In the meeting with MPIW Management, Hartman highlighted the unlimited potential of the PhilippineCanada bilateral relationship as both countries "are bound by extensive people-to-people ties" and are committed "to peace and stability, democracy and rules-based international order."
They discussed possible partnerships and potential linkages in areas of mutual interest including skills development, water resource management, preserving and protecting the environment, and improving water security in general. Canadian Embassy and MPIW will have a follow-up meeting to further the relationship and assistance in creating a modern water distribution system for Metro Iloilo.