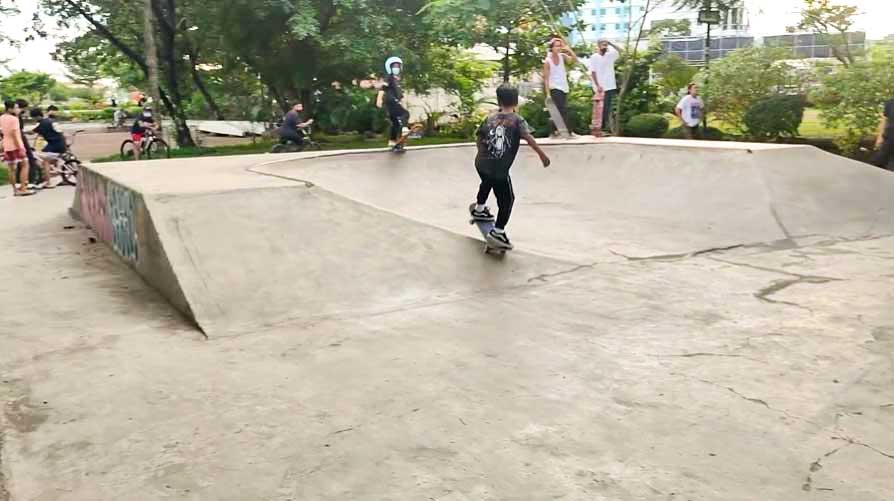 By Rjay Zuriaga Castor
Skateboarders, roller skaters, and rollerbladers in Iloilo City are in for a major change in their recreational routines as the Sangguniang Panlungsod (city council) has passed an ordinance that fines skating on sidewalks and thoroughfares.
"The City Government of Iloilo seeks to ensure and maintain the safety of pedestrians traversing along the sidewalks and thoroughfares as well as motorists passing the different city streets within the City of Hoilo, by regulating the use of skateboards, roller skates, and roller blades," read part of the regulation ordinance.
Councilor Johnny Young, who authored the ordinance, said that the use of such wheeled devices should be regulated so that no injury may befall the user and to avoid harm to others.
Skateboarding and rollerblading enthusiasts can engage in their activities on privately owned properties as long as they have obtained consent from the owner or management and on public spaces designated by the city.
Iloilo City has its own skate park located at Efrain B. Treñas Boulevard in Mandurriao district.
Those who will be initially caught violating the ordinance will receive a warning and information about the prohibition of the said devices.
In the event of a second offense, the authorities will confiscate the device and the violator will be fined P1,000, or may opt to perform four hours of community service in their respective barangays.
For the third and subsequent offenses, aside from the confiscation of the equipment, there will be a fine of P2,000 or eight hours of community service in lieu of the fine.
The ordinance also states that those who violate it will receive citation tickets and be required to settle the fine at the City Treasurer's Office, where the proceeds will contribute to the city's general fund.
Meanwhile, the confiscated equipment can be retrieved only after the owner paid for the fine or has completed the community service.
The ordinance noted that in the case of minor offenders, the confiscated equipment will only be released to parents or authorized guardians.
The implementation of the ordinance will be overseen by the Public Safety and Traffic Management Office in close collaboration with the Liga ng mga Barangay.