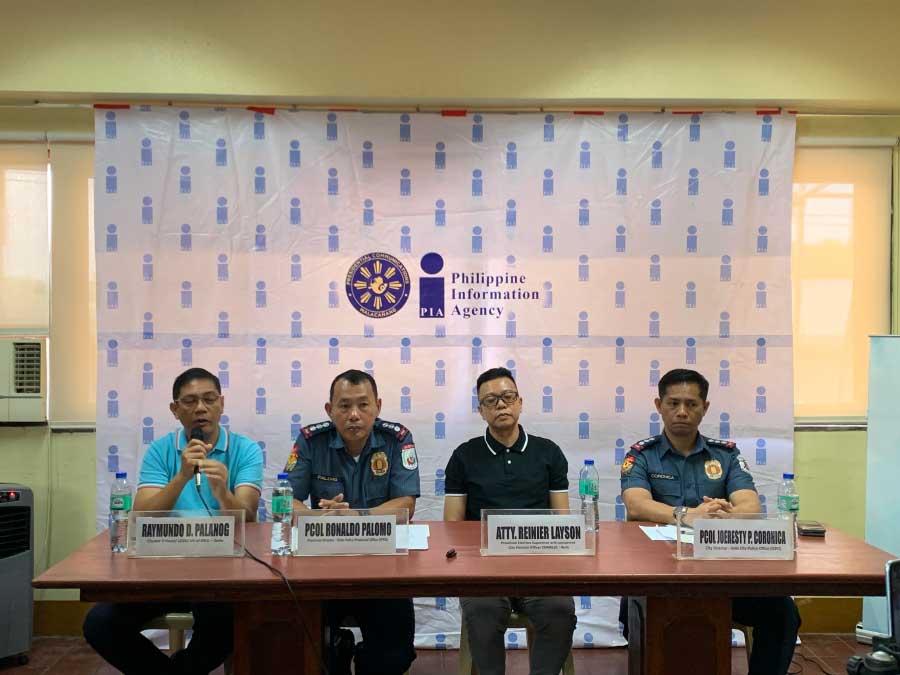 By Rjay Zuriaga Castor
The Commission on Elections (Comelec) and the Philippine National Police (PNP) will be monitoring every district in the city and province to identify possible areas of concern during the barangay and Sangguniang Kabataan (BSKE) elections.
Iloilo City election officer Reinier Layson said the Comelec and PNP will be going to every district of the province beginning September 11 until September 15 to monitor and identify areas that have intense political rivalries.
"We need to know kung sin o ang mga players,  sin-o ang mga candidates nga mabungguanay sa kada barangay… We need to assess everyone of them if may ara gid man nga naga exist sang intense political rivalry among them… "Everyday isa ina ka distrito ang akon kadtuan," he said in a press conference on Wednesday.
The monitoring in the city will be conducted on September 18.
Layson emphasized that they scheduled the monitoring on earlier dates to have legroom and room for adjustments before they can lay down their action plans.
"We will discuss the possible areas of concern natun for the coming BSKE… After we've processed in our level, the PJSCC (Provincial Joint Security Control Center), the possible list of areas of concern, we will elevate the same to the Regional Joint Security Control Center (RJSCC)," he added.
Layson said the Comelec has already met with counterparts from the Department of Education (DepEd) on the preparations for the teaching and non-teaching personnel that will serve as electoral board members.
"Gin-lay down na natun ang roadmap ang constitution sang aton mga electoral board members sa sa tanan nga munisipyo. Ang pinaka-importante diri, we need to train all of them to apprise them sang ila mga duties sa conduct sang elections," he added.
The series of training for technicians and teachers comprising the electoral board is set from September 16 until October 22 according to Layson. The training will be conducted on weekends so that teachers can still focus on their teaching responsibilities on the weekdays.
Layson noted that DepED has assured Comelec that they can provide enough teachers for the electoral board but if there is a shortage, the poll body said they will also tap the assistance of private school teachers, police authorities, and other government agency employees to handle all the clustered precincts.
Layson furthered that vacancies after the election due to disqualification or cancellation of certificates of candidacy should not be a matter of concern since there is a large number of aspirants for the BSKE.
"Based on the data, daw wala ko may makita sa sang vacancy after the conduct of the elections kay daw tanan nga position sa subong diri sa probinsiya kag syudad sang Iloilo may mga kandidato gid kita. Nagasululubra gid," he explained.
According to Comelec data, there are a total of 65, 312 candidates for the BSKE in the city and the province (4,292 for Punong Barangay; 33,639 for Sangguniang Bayan member; 4,515 for SK Chairman; and 22,866 for the SK Kagawad).
"I don't think that's a concern for the DILG  to conduct a special election for purposes of filling up vacancies sa SK tungod sa wala kita nakakompleto sang na-elect natun nga sa SK elections. For this coming election that will not be [a matter of concern]," he continued.