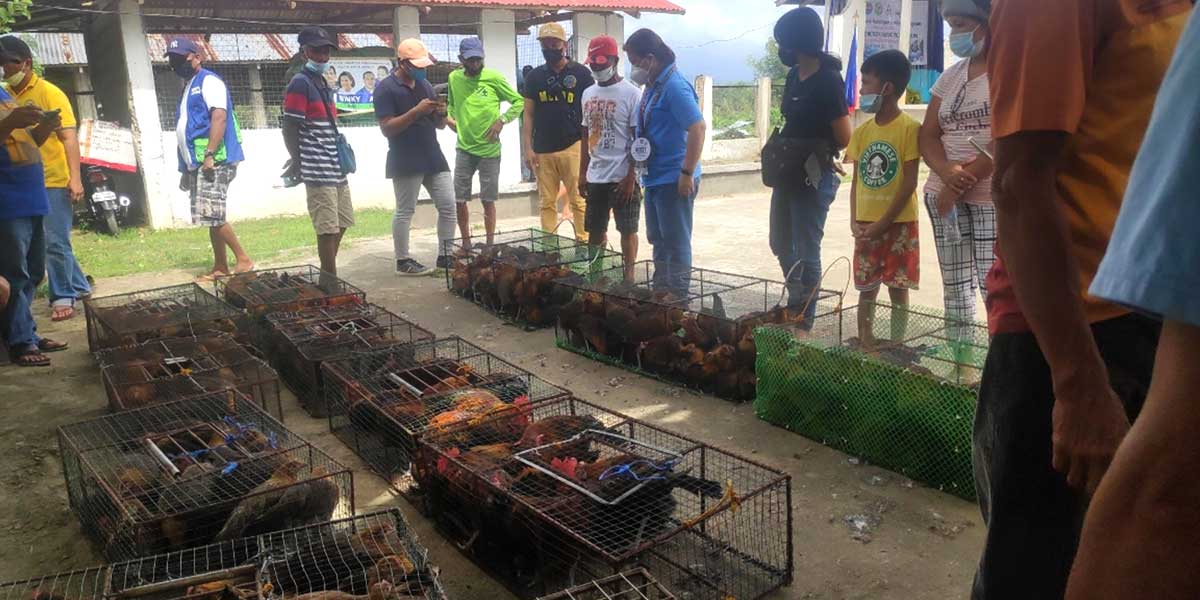 The Department of Labor and Employment Regional Office 6 through its Iloilo Field Office distributed 726 heads of darag native chicken for the livelihood project of 33 identified beneficiaries at Brgy. Labigan, Sara, Iloilo.
Though the project provides livelihood to the members of the vulnerable sector, it also boosts the town's local industry which is the production of delicious and nutritious native chicken.
"We envision that Sara, Iloilo will become darag native chicken capital of Iloilo Province. We will provide our full support in this livelihood project since this will help us in realizing our dream," said Sara Municipal Mayor Jon Aying.
As DOLE's partner, the municipality will assist the beneficiaries in sustaining the project by providing materials and equipment such as water pumps, and facilitating research and trainings with West Visayas State University which is also a partner agency.
Regional Director Atty. Sixto T. Rodriguez, Jr. stressed the importance of livelihood in the barangays, "We are fast tracking the release of livelihood projects here and in far flung areas of the region. The assistance we are providing to the barangays and the empowerment of the marginalized sector is vital to the recovery of our economy."
RD Rodriguez added that the Regional Office is putting emphasis in a productive livelihood by coupling the local skills and materials with applicable technology to ensure its sustainability and high return of investment.
Each beneficiary, mostly farmers, parents of child laborers, women, persons with disability, and senior citizens received 22 heads of darag native chicken with supplemental feeds, nylon screens, de-wormers, vitamins.
Apart from the materials, the beneficiaries were also oriented on how to take care of the darag native chicken, feed preparation, cage maintenance and feeding frequency.
"The provision of this livelihood project to the marginalized sector of our community will provide them with additional source of income and will help them become successful businessmen and entrepreneurs in the future," said DOLE RO No. 6 Iloilo Field Office Head Melisa S. Navarra.
Navarra added that the project will also help prevent and eliminate child labor noting that the parents of child laborers also availed of the project.
The dream of the local government of Sara to put up an infrastructure facility such as dressing plant if the project expands in the future intensifies the motivation of the stakeholders to make the project succeed.
Brgy. Labigan Punong Barangay Exur Imperial expressed his gratitude to DOLE and the local government of Sara for the support and the livelihood assistance. The barangay chief committed to help the beneficiaries sustain the project and to keep the barangay utilize the funds properly.
"I will not get tired of thanking DOLE for their assistance in this endeavor. This will not only provide livelihood to the beneficiaries, but more employment opportunities to our constituents in the near future", said Mayor Aying.