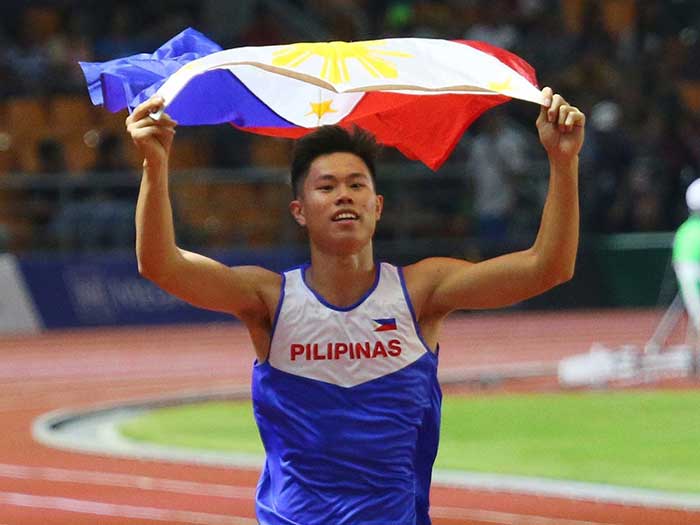 By Leobert Julian A. de la Peña
Amid the ongoing back-and-forth between EJ Obiena and the Philippine Athletics Track and Field Association (PATAFA), the superstar pole vaulter emphasized the word "loyalty" and shut down rumors of him changing nationality to represent another country.
In a lengthy post published on his official Facebook account, Obiena confirmed that he is currently receiving multiple offers from other countries.
However, the former Tokyo Olympian reiterated: "Loyalty is a virtue. Even now, in this current crisis, I have no desire to change nations."
Obiena also added that he was being offered by other countries with luxurious packages and benefits several years ago but loyalty and his love for the Philippines will always come first.
"This is a fact. It is also true I have been approached several years ago already by other nations, floating lucrative pay packages to compete for their flag. I will never abandon my nation because of money. That's not loyalty. At least not how I define it," continued Obiena in his post.
Obiena, who is facing allegations from PATAFA regarding falsified liquidation forms that were used to claim his cash assistance and the delayed salary of his head coach Vitaly Petrov, is now working with lawyer Alex Avisado and the Gana Tan Atienza Avisado Law Offices as his legal counsel.
"I would like to particularly thank Atty. Alex Avisado, who is advising me on the twist and turns of this unending and ever so changing issue," wrote Obiena in his official statement.
Meanwhile, the PATAFA group headed by President Philip Juico, still stands firm regarding their accusations against Obiena.