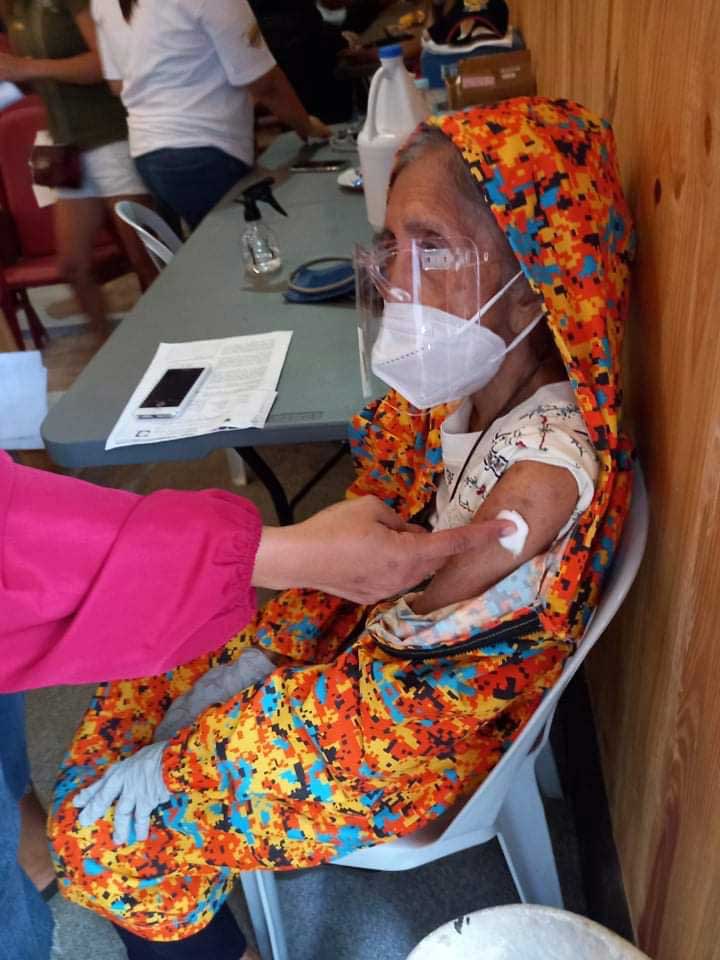 By Joseph B.A. Marzan
Despite not being able to meet its target for the first of the 3-day Bayanihan Bakunahan national COVID vaccination days, the head of the Iloilo Provincial Health Office (IPHO) said the provincial government is still confident on their turnout.
IPHO data as of 6 a.m. Tuesday, Nov 30, 2021, indicated that 37,760 individuals got their vaccines on the first day of the 3-day blitz (34,353 for the first dose, 3,021 for the second dose, and 216 for the booster shot).
Lemery had the most number of COVID vaccinees on Nov. 29 (2,845), followed by Santa Barbara (2,715), San Joaquin (2,234), Sara (2,073), and Calinog (1,559).
The accomplishment was only 33.44 percent of the national government's average daily target for the province (112,905) for the 3-day vaccination run, which is set to end today, Dec 1.
In an interview with Bombo Radyo Iloilo, IPHO chief Dr. Maria Socorro Quiñon said that they were still happy as this helped the province reach 55 percent of its target population.
"We are happy to express that our turn out, although not high and not being able to reach the target, we have reached 37,760. All in all, those who got their first dose is 791,039 which is 55 percent of our (sic) target population," Quiñon said.
She also thanked local government units (LGUs) across Iloilo province for stretching out their means to make sure that many people would get vaccinated against COVID, especially in the kick-off of the 3-day blitz.
"In fairness to all LGUs, they gave all of what they could give to support their health offices. Not only is this effort by government offices, but as a whole-of-government approach, and we have private sectors who joined to help," she added.
The provincial health chief added further that the 37,760 mark was still an achievement for the province, as it had reached its set regular daily vaccination target of 35,000.
Quiñon said that five unidentified LGUs have yet to provide their Nov. 29 data, and they expect the numbers to increase to 50,000.
"Knowing that our daily target jabs in ordinary days is 35,000, but looking back to our history and data, we weren't able to hit the 35,000 mark. But [on Nov. 29] we have reached that mark, so we exceeded our regular target," she said.
Quiñon also said that beyond the national vaccination days, the IPHO helped LGUs in their COVID vaccination efforts and will continue to do so.
The Iloilo provincial government is still holding its open vaccination even to non-residents at the West Visayas State University Cultural Center in La Paz, Iloilo City.